It is a common scenario to fail to submit the assignment within the timeframe during your academic years. With many reasons for late assignment submission, there are a number of excuses you can give and they soften the stance of your professor.
Any student should strive to stay updated when it comes to matters of studies and assignments. However, some may face some uncertainties which can derail their concentration and affect how they are working, leading to delays.
In that case, here is a comprehensive list and explanation of the excuses you can give for late submissions.
9 Excuses for Late Submission of Assignments
A student may develop stress of keeping with the environment and hinder them from keeping assignment deadlines.
Although we may not deny the chances of a student being careless, genuine cases can prompt a student to fail to finish the work on time.
If found in such a scenario, then look for any possibility of asking for an extension. Here, you must have a compelling reason that can bargain your request.
1. Blaming illness for late Homework
Illness and sickness are natural happenings that are unavoidable in someone's life. Such situations may make one lack the physical and emotional strength to work on the assignment or homework.
While giving such an excuse, ensure that it is valid by backing it up with the note from your doctor. Some sickness can still occur on your immediate family member, thereby affecting how you work.
For example, your parent or a sister may be highly sick, prompting you to leave what you are doing and take care of him or her. Such is a strong reason that can compel one to ask for a late submission.

2. Domestic Violence for undone assignment
Domestic flights are typical cases in any marriage setup. Such can be a sensitive excuse which a teacher must consider and probably bring it up to your parents.
Also, a teacher can report such cases to the guiding and counseling office, who can talk to your parents concerning such ordeals. They should understand the impacts of such actions on your academic life.
3. Writers Block
A student can read many books until he/she develops writer's block. Such situations are overwhelming, thereby affecting the productivity of a student. One can diagnose such an experience by taking a short break and come back while fresh.
A teacher should listen to your story and grant you leave of some days before you recollect and work on your assignment before submitting it as agreed.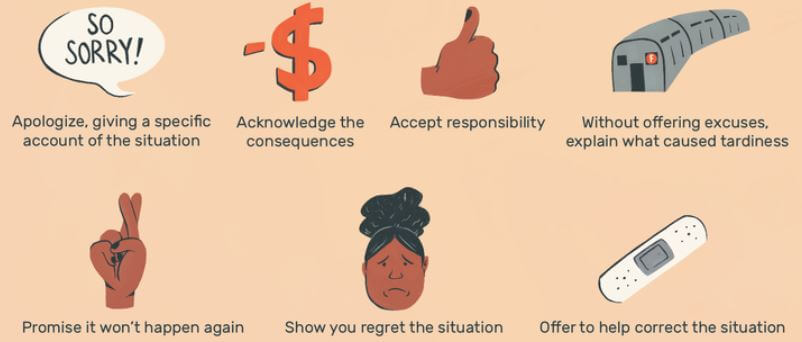 4. Other Paper Due
When you have another paper to work on ahead, you may need time to prepare. About that, you can request your professor to give you more time so that you can prepare for another paper that you are about to handle.
That can be a valid reason that could justify your late submission. The best practice is to put such information in the application and let the teacher acknowledge your request.
5. Job Interview
One can receive a request for a job interview which can be unavoidable. A teacher should listen and accept such an apology by granting ample student time to prepare and attend that interview in the subject area. It is a valid reason that can lead to the late submission of assignments.
6. Learning Disability
One should inform the university in advance in case you have a learning disability. The most common issue is dyslexia which is an abnormal condition that makes a student struggle in making speedy and accurate spelling and reading.
Nearly all universities have plans that support students who experience learning disabilities. Such conditions are harsh, and that is why a college should accommodate such cases.
7. Lost a Family Member
Death is unavoidable in the life of someone. When you lose an immediate family member, it can be distractive, leading to divided attention
 If found in such circumstances, you can ask your professor to extend the submission date to assist you in overcoming such a situation.
8. You are a caretaker
A student may be caring for a disabled person like a sick partner or a disabled parent. You have to let your teacher know in advance about that situation for you to enjoy the window of late submissions.
9. Blaming a Lazy Group Member
Group assignments are not new in the academic world. You might get assigned to someone who is lazy and drag your group leading to late submission.
If you are sensing that, it is critical to inform your instructor of late submissions. You can join this by saying that he forgot to submit the assignment early, especially his or her part.
As a group, you can join forces and assist that student who might be the cause of the delay and finish the assignment within the agreed timeframe as agreed by your teacher. You can choose to cover up the ills of a lazy student for success.
Reasons and Excuses for Turning in Late Online Homework
Online assignments present a little bit different excuses on top of the ones discussed above. However, ensure that you back your excuse with sound reasoning.
Such creates a better impression with your instructor as it indicates sincerity towards the pending task. This works better if you send a good late assignment email to your professor to explain more about the situation.
In this section, we can examine some of the good excuses you can provide to justify your late submission of the online assignment.
1. Computer Issues
When your laptop fails to work, it can lead to the destruction of your schedule. Such an excuse co only be valid if you provide evidence for your argument.
You can provide a receipt from your technician indicating the service quotation. Alternatively, you can take it to the university's ICT department to see if they can assist in data recovery.
2. Wi-Fi Failed to Work
Wi-Fi is a technological issue that the school can address objectively. Schools should provide such a service to allow the students to work effectively.
However, when the students go out and encounter an internet challenge, it could cause a delay in the submission of assignments.
This is also one of the excuses for student lateness in class and can be used as a common reason. You can present the same evidence for missing classes and assignments.

3. Never Understood the Assignment
Every student learns uniquely. We have quick learners who need simple directions to learn. Some may be slow hence requiring more lessons to grasp the subject.
If you are in the category of slow learners, it may take you a while before completing the same assignment leading to late submission.
4. Sickness
One can fail to submit the assignment at school due to sickness. It would help if you wrote to your instructor to explain why it was challenging to work in such conditions.
You can back up your points with a medical report from your doctor to ascertain your honesty.
5. Had an Exam
The student could be doing a different course elsewhere. When the programs clash, the student must find a way of balancing them. If you are examining another cause, then it is reasonable to seek leave for a late submission. 
Consequences of Being Late with Assignment
Different schools and colleges deal with such situations uniquely.  For example, some universities and colleges would take off some points from the total mark.
In most universities, a late assignment submission penalty is taking 5% off the total allocated marks for that assignment. Such would be deducted for the first seven days, after which the professor will not accept the assignment again. While the late submission penalty varies, most universities follow a similar plan to deter lateness.
Another consequence of being late with your assignment is that it could lead to your studies' postponement.
If you fail to submit it within the semester's schedules, it will be difficult for the faculty to compile your marks and decide your course overall within the program leading to deferments.

On the other hand, some extreme cases could lead to suspension or expulsion. Before your join, any academic institution, ensure you understand the policies that govern your studies. Also, it is good to apply tips to beat homework due dates so as to avoid these consequences.
It is essential to adhere to the laid down procedures so that you are on the safe side. However, lecturers sometimes decide on the pros and cons of accepting late student assignments before applying the penalties. Here are the common penalties.
| | |
| --- | --- |
| Institution | Late submission Policy |
| University of Colorado | A student gets a 5% penalty after the agreed date. |
| New Yolk University | The student must notify the faculty on any lateness. Failure leads to a deduction of 5% on the overall assignment mark. |
| Michigan State University | Failure to submit the assignment on time may lead to a repeat of the unit involved. |
| Minnesota State University | There will be a deduction of 5%of the first seven days of lateness. |