Forgetting to submit assignments is common in schools today due to many preoccupations affecting the students. In this guide, we will explain the options you have if you forget to submit your homework in order to avoid the effects of tardiness.
Sometimes, it is possible to just forget to hand in your homework or submit your essays and papers. Some schools have no leniency to entertain any lateness. However, some students have to try their best when they get late. Here is what to do.
What to Do If You Forgot to Submit Your Assignment
1. Submit It anyway
If you are done with the assignment, and you forgot to submit it, submitting it as soon as possible is the best option you have. The more you keep delaying with it, the more the chances of your assignment not being accepted increase.
Submitting it a few hours after the deadline can make the instructor understand any excuses for late assignments you give other than submitting it days after the deadline passed.
2. Alert the Professor of the Lateness
The best thing to do if you forget to submit your assignment is to alert the professor. He or she sets the deadline and requires you to follow it.
Alert the professor immediately after you realize you missed the deadline, and make sure you give reasons for the deadline miss.
Submitting an assignment without the consent of the professor can decrease the chances of the assignment getting accepted.
Contacting the professor through email is the best way of alerting the professor that you missed the deadline. The email should be short and straight to the point. Read my guide on this and see the late assignment email examples that I provided on that post.
Polite language should be used when writing the email. Use the full name of the professor and words such as "dear" at the beginning and a complimentary close at the end, such as "sincerely."
3. Request an Extension
This varies from one institution to the other. One will always have to provide proper reasons as to why they need an extension.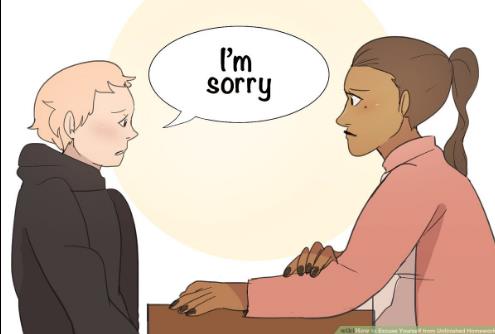 In some schools, all you have to do is write to the professor explaining why you need an extension.
The discretion lies with the professor. In other institutions, you will have to write to the examination body to request an extension.
This body then analyses your reasons as to why you need the extension.
They decide whether you deserve it or not and then communicate with your professor on the decision made.
Before requesting an extension, apologize for your lateness. Try to show that you regret not being able to submit your paper on time. 
4. Giving Excuses
Whenever your assignment is late, you will have to give proper excuses as to why it is late. Good excuses can easily get you off the hook.
Unavoidable events and conditions such as illnesses can be good excuses as to why you forgot to submit your assignment.
Every excuse must be backed up with evidence to make it look true. Illness, for example, should be supported by doctor reports showing the days that you were attended to and the severity or type of illness that you had.
In most institutions, the examination body is tasked with determining whether the excuses are genuine or not.
5. Take responsibility for the lateness
Deadlines are always established by professors for a reason. Professors hate it when students don't take deadlines seriously because the older the students get, the more responsible they become.
Always take responsibility for missing the deadline and do your best to resolve the problem.
Avoid blame games. Teachers or your institution are not responsible for your lack of time or opportunity to beat deadlines. Always present yourself as a mature person, aware that studying is a major responsibility. 
6. Submit the Assignment Late
They say better late than never. Even if your assignment will be late, always put an effort to make sure that you complete and submit it. You can get lucky and get partial crediting for your work for submitting your assignment after a deadline.
This is better than getting a zero for not submitting the assignment just because you thought that your work will not be accepted.
Always remember you have nothing to lose and finish the assignment. Some professors can be understanding and even accept to mark your work. Don't accept to fail just because you have not used your chance.
Reasons for Late Assignment Submissions
Mixing up the Deadline Date
Students who did not get the deadline dates correctly are likely to submit their assignments late. This can work as a brilliant excuse sometimes if several students miss the deadline due to the same.
If you are the only student in your class who didn't get the deadline correctly, you are likely to be punished. This can be avoided by being attentive when the instructor is giving deadlines.
Asking other students and the instructor about the deadline if you did not get it correctly can also help meet it. 
Family Emergencies
These also can lead to late assignment submissions. Family emergencies include all the unexpected events that affect the health and safety of your family.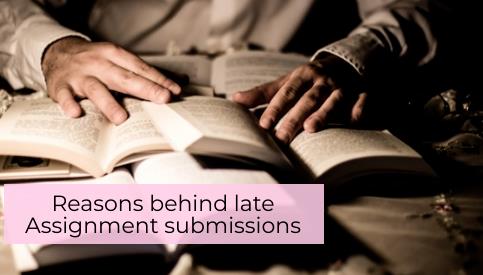 These include accidents and other unavoidable events. Students whose parents are sick can lack enough time to concentrate on assignments while attending to their ill parents.
When the babysitter fails to show up, and the student has to look after his siblings, he or she may not get enough time to do assignments.
These reasons work as proper excuses in school, and one can get an extension to finish the assignment.
Power Outage
When you complete an assignment early, do not wait for the eve of the deadline or the deadline day to print it. Print it immediately after you are done doing it.
When there is no power to type and print the assignment when hardcopies are needed, then the student is likely to miss the deadline. This reason works as a good excuse for assignments with short deadlines. It may or not work in assignments with long deadlines.
Personal Illness
It is hard for students feeling unwell to finish their assignments before the deadline day. Illness is an unforeseen circumstance, and students can't control it.
It is good to inform your professor that you are ill and won't meet the deadline before the deadline is reached. Ensure that you provide evidence from the doctor when you do back to school as proof that you were sick.
Lost Your Glasses
Students who have eye problems can submit their assignments late if they lose their eyeglasses. They will not be able to conduct research and type the assignment. This is only applicable for short-term deadlines.
in long-term deadlines, a student is expected to find a solution to complete the assignment before the deadline. One can buy new glasses or pay for the assignment to be typed.
Another Important Paper is Due
A student can submit a paper late if there is another important paper that is due in the same time frame. In this case, the student has to write to the instructor and request a late submission. It is a valid reason but you must inform your instructor about the circumstances first.
Job Interviews
If a student has a job interview that is related to the area of study they specialize in, he or she can submit an assignment late.
One may spend a lot of time preparing for the interview and lose concentration on the assignment in the process. Informing your instructor about this can get you permission for the submission of late work.
Effects of Late Assignment Submissions
Poor Grades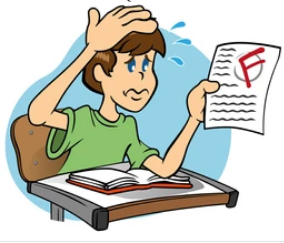 Many institutions are usually very serious when it comes to assignment deadlines.
Some institutions will mark the work, but a percentage of the total marks will be deducted.
Instructors are usually instructed not to accept late work. In this case, the students get a zero.
Students mostly fail in these assignments hence contributing to poor grades overall.
Lack of Fairness
Institutions that accept late assignments from students create a feeling of unfairness among the students.
Those students who hurried up and did the assignment limiting themselves to beat the deadline, will feel that they have been treated unfairly if some students get their deadlines extended. Not accepting late work creates a fairground for all the students in the class. 
Undermines Course Pacing
Late assignments will not help in cases where students need to cover a lot of work in very little time. Even a day or two missed in these circumstances is a big loss. Once a student gets late with the assignment, catching up becomes very hard.
Instructors are forced to set deadlines that all the students must adhere to. Students who can't cope with course pacing because of submitting late assignments are likely to be kicked out of class.
Promotes Laziness
When students are allowed to submit their assignments late, the sense and responsibility of finishing assignments on time are reduced.
Students will submit assignments whenever they want to know that they can give excuses for late homework submission and get their assignments accepted by the instructor.
Schools should always strive to prepare students for the outside world. When schools train students that submitting late assignments is right, they are not preparing them well for the real world.
There are situations in real life, such as job interviews, that cannot be postponed. Therefore, to instill this value, it makes sense to penalize students for late homework so that they can learn.
Even in higher learning levels such as master's and Ph.D. programs, late submissions are not allowed because professors at this level are very busy and try to avoid inconveniences as much as possible.

Joseph is a freelance journalist and a part-time writer with a particular interest in the gig economy. He writes about schooling, college life, and changing trends in education. When not writing, Joseph is hiking or playing chess.