It can always be an uphill task to find the correct answers to complete your homework. Chegg comes in handy as expert assistance for students worldwide. It is an excellent site for finding solutions quickly. It is not tough to get Chegg's answers for free.
Chegg has a reputation for helping students to perform their homework efficiently and effectively. It offers step-by-step solutions over several subjects in varying fields. But can you really use it for free?
You can unblur and see Chegg answers and use IT for free by applying for its free trial, checking free offers on social media, or co-sharing a premium account with your friends. You can also use alternatives to Chegg that are free to use.
Even if a student does not have an idea of what the question is all about, he can get a hint from the type of answers given within a few minutes. 
How to Unblur Chegg Answers and See them Free
Chegg is offering the best online services boasting over 3 million students. It provides digital books with multiple solved answers to simplify matters for the student.
If you do not want to have a premium version, you can still use other ways to access Chegg answers at no cost. Some of the actions to do so are as follows: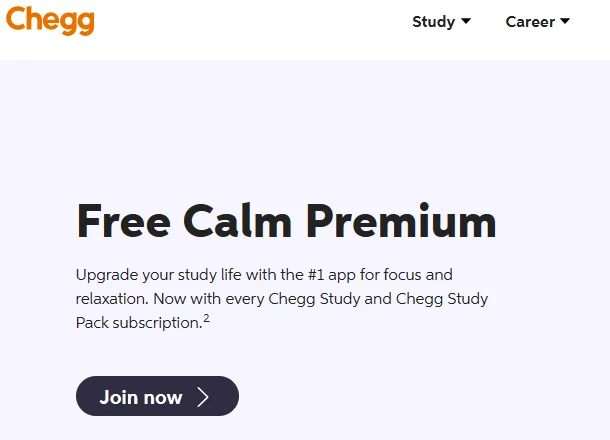 1. Use a Free Chegg Trial
One way to check Chegg's answers for free is by signing up and receiving a free four-week trial. The trial is offered to help you see the value you get with a premium.
And as we determined that Chegg is worth the subscription, you may try it for free and pay later.
As such, you can access unlimited questions and answers exhaustively. Signing for a free trial comes with various advantages, such as:
Getting over 25 million questions with detailed answers.
Step-by-step alternatives to thousands of books
Accessing video tutorials for more challenging solutions like mathematical problems.
Asking and uploading your questions

How to register for a free trial
Access the site for the Chegg Study signup page
Create the account by using your Google or Facebook account.
Select the 'Am a student 'option and indicate where you are studying, whether high school or college. Select the year and create the account.
After successfully creating your account, tap on the profile and enter the payment information. The four-week period will begin immediately.
At this point, you can access premium Chegg textbooks with a solution free of charge. You can create another account if the free trial period lapses. 
2. Get free Chegg Answers on Reddit Groups
One can ask any question to that community which will post easy solutions for you. One advantage of using this platform is it has over 10000 active members. Also, you get a faster response than Chegg.
Begin by opening an account on Reddit
Join the Chegg Answers sub-community
You can ask for Chegg's answers for that community.
3. Get Chegg Solutions in Discord Servers
Discord has different servers that can find Chegg answers for free. The great thing about this platform is that it has more active online members than Reddit. Similarly, Discord provides quizzes and tasks to enhance your education. 
The cool thing is that one can join various servers, pose the same questions on different servers, and enjoy varying approaches. The Chegg premium version does not measure this standard. 
4. Co-sharing a Chegg Account for free
This is probably the best way to get the Chegg answers without sweating. It simply involves getting a paid premium account from users ready to share.
You can get a friend or a colleague in your class with a Chegg account that is paid in premium. Through your friend, you can get chegg answers to your questions for free.
At the same time, you can form a group of friends who can co-share a Chegg account. One of you can pay for the others so that they can enjoy the Chegg service for free, or you can share the costs.
5. Acquire Free Chegg Premium Account
Have your Android or iPhone to get this method working. Access the Chegg free premium account and click on start creation. Choose the platform you are using currently, whether Android or iPhone. 
Go back to the Chegg Website and get the Chegg premium account details. Use such details to log in to Chegg once they activate the premium subscription.
7. Using Chegg Unlocks to get answers
This is a rather interesting way to access Chegg Answers for free without paying for a premium account. It entails getting what the social media groups of students call Chegg unlocks.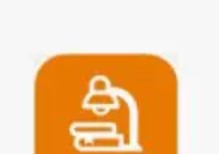 Chegg unlocks are basically logins to access a premium Chegg account without having to be the owner.
It involves contacting a student or a person who has the account and is willing to share for a small fee.
What these sellers do is that they basically pay for a premium Chegg account.
They then offer the service of checking Chegg's answers for a small fee. All you do is send the link to the question you want unlocked, and they will send you the answer.
6. Use Chegg Alternatives to get free answers
You can browse different sites to get answers for free. One can post a question and get real answers at no cost. Some of the sites we will be listing can allow you to download Chegg books freely.
However, it is illegal to download Chegg books by using this method. Recently, Chegg initiated a process of closing such websites that host their answers illegally. Here we go. 
6 Alternatives to Chegg that are Free to Use
1. Slader
Slader provides free access to students who want to find solutions to their problems. This site offers accurate and reliable answers to all your questions in a matter of minutes.
You can access their website from your mobile or desktop. Access the search bar and paste your question there.
As you click search, it will give you corresponding answers to your question. If you want a specific book, search for it as it is free.
2. Study Lib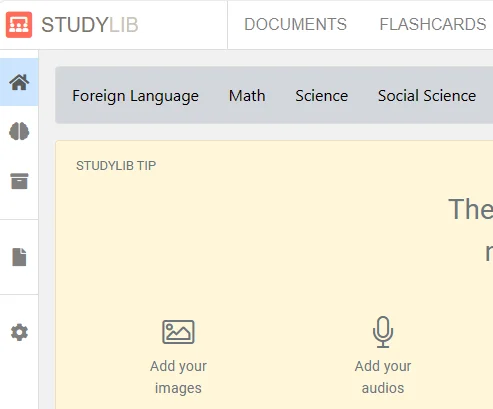 The platform allows one to check Chegg answers for free without investing a single cent. Begin by accessing the sites and typing your question on the search bar.
The platform will offer you possible solutions and save you time within seconds. 
3. Litanswers
You can still visit this website to get valuable answers for your reference. Open the website from your browser and move to the search section.
Copy-paste your question and benefit from a rain of answers from this platform. Trust you will get the right answer to your query. 
4. Course Hero
The site has a different approach, unlike the standard tutoring sites. They are based on a question and answer format. And make it available to every interested tutor. Read more on how you can access Course Hero answers for free and use it as a good alternative for Chegg.
5. CourseEagle
The site offers answers to your questions free of charge. Search the question on the CourseEagle and select the most relevant answer. You can opt to download the answer into your PDF.
6. PaperHelp
It works much like Chegg by offering writers who can provide essay services for you. Furthermore, it allows one to select the best Chegg answers. 
7. BookFinder
One of the most outstanding platforms where you can get Chegg books is Bookfinder. Such a resourceful book will offer one accurate solution and assist you in passing the exams as well as doing your assignments more effectively.
BookFinder prides itself on millions of books in its inventory, where one can find nearly all solutions to the problems as requested.
8. HumBot
If you love text-based tutoring, then this platform has your answers. You will interact with experts via text solutions who will empower you with the necessary knowledge to enable you to grasp a specific concept.
The cool thing is Humbot is an effective platform that deals with all the subjects. There is an online assistant who will receive and respond to your problems effectively.
When you sign up to the website, you can access its resources such as books and videos. Such resources are enough to handle any issue that you may be struggling with.
9. Blue Study
Taking us further is the BlueStudy platform, which contains Chegg solutions for free. It allows the student to acquire knowledge from the book directly.
In case the student wants more elaboration, he can reach out to the online tutors who will give out solutions for free. This is an effective platform that can empower you with the correct knowledge to do your homework.
10. Quizlet
Wrapping our list is Quizlet which has different solutions to support online students. It has millions of flashcard answers for thousands of questions. These answers will help you craft an immediate solution to your homework questions at no cost.
This platform has enough content from Chegg and CourseHero, where one can get it at no cost. The role of this site is to assist that desperate student who may be in a dilemma to complete the assignment and other homework duties.
Watch more strategies about free Chegg
Why Chegg is Good for Students
Even better, the student will benefit from online tutors who are available 24/7 on this platform. All you have to do is click the picture of your question or type the question in the chat section.
You will receive your answers in 30 minutes. It hardly matters, even if both are operating in varying time zones. As an online tool, using Chegg is not considered cheating if you apply its solutions for personal studies. However, Chegg is one of the ways students cheat in exams, and it is a cheating tool if used for class answers.
Chegg will assist you in getting all the answers that you are looking for by providing the best available full answer to your question. Besides, the teachers ensure that the student benefits from the brief knowledge concerning the subject question.
This site has video lecture guides which are more interesting than reading big fat books. Video lessons are full of fun and more accessible to deliver than books.
The video lesson creates an impression that you are in a classroom hence triggering your ambiance for study. Lectures are short but will offer one a detailed explanation of every answer.
Lastly, Chegg offers a fast response from tutors even if the students do not have a subscription to the paid option.
The tutors provide the correct reply without discriminating on whether you paid for it or not. They offer equal dedication to ensure you get your solution.
When you have recurring homework and are overwhelmed, you can opt to use Chegg to make your matters easier. You can only ask a question regardless of what you study and get the correct answer. 
Frequently Asked Questions
Is Chegg freely available for students?
Any college or high school student can sign up for Chegg at no cost without encountering a monthly subscription fee. Furthermore, a new user will still get a free thirty-minute live session with any online tutor. Once logged in, you can access any materials, such as textbooks, and rent books to add to your knowledge. 
Can you cancel a free trial?
It is easier to make changes on Chegg even by canceling a free trial. You can still cancel a subscription by calling customer care directly, who will assist you to effect your desires.
How can one unblur Chegg?
One can access the Chegg website from your browser and click on the search bar. Simply copy-paste your question on the search bar and click the submit button. There will be a set of answers for you to select the best from the list.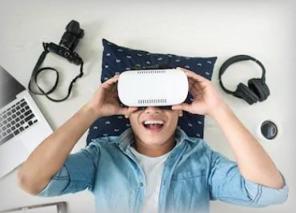 I am an educational writer and blogger focussing on tech, education, and life improvement.