Chegg is a homework help service that seeks to assist the student in gaining knowledge and skills on their coursework.
However, it raises concerns about whether Chegg promotes cheating in schools. Also, the question of its legitimacy always crops up.
In this comprehensive review of Chegg and its services, we seek to answer these concerns. I have used Chegg for years, but I admit that the concerns are more weighty to students who ask whether they can be caught cheating on Chegg.
In brief, the website provides solutions to almost all areas of study. This diversity increases its user base. The site covers different subjects such as accounting, geometry, chemistry, economics, and computer science.
Is using Chegg considered Cheating?
Using Chegg has been cited as one of the ways students short-circuit the system and get quick answers online for their assignments. In a practice known as Chegging, students flock to the academic site to get tutors for solutions
But is that really a problem? is it just the same as consulting a friend or a TA for guidance? Well, the answer to that boils down to how the answers from the site are used.
Chegg is not considered cheating if you use it as a study tool for personal studies and not a source of answers to submit to class. Using Chegg tutors and solutions as a guide to understanding the topic is worthwhile and safe.
However, you will have cheated if you copy Chegg's answers and submit them as yours.
By using Chegg answers to inspire your thoughts or as model papers, you will have improved your homework skills. In this case, you can use Chegg responsibly and make use of its resources without giving a trace of cheating.

In that case, the issue is more of a personal practice than an educational one.
How a student uses the answers determines whether Chegg is cheating or not. Like any other tool, one can use it for good or for the bad.
That cleared up now. Let us examine ways in which you can use Chegg for your benefit or for your educational detriment.
When Chegg is not Cheating: using it and not get Caught
As students worry about this, instructors are also concerned about the massive use of the service by students to evade classwork. So, What does Chegg really do?
There are several ways to use this platform and remain professional in your pursuit as follows:
1. Use it as a Study Tool
A student can use Chegg to acquire additional knowledge in doing homework and assignments. A student will be researching for answers on the given homework to improve answering such questions without copying every solution given.
The role of Chegg here is to empower you with relevant kinds of stuff on how you can approach a specific issue.
2. Read Textbooks
Chegg is a platform where a student can access and rent textbooks that are relatively cheaper than buying.
Some of these textbooks are crucial in helping the students improve in their studies. Additionally, there are more eBooks and textbooks at reasonable prices.
3. Comparing Answers
You can use Chegg to perform a comparison between your answers and what Chegg tutors will let you know.
After seeing how they handle similar problems, you can reach a conclusion and know if you are on the right track or not. It also gives you a hint of how you can approach an inevitable question differently.
4. Revising and Studying
You should choose to use this platform for the right reasons, such as revising and studying. Chegg is very effective, efficient, and fast when offering specific solutions to your concerns.
Make use of all available resources to increase your understanding and widen your grip over a specific course.
And there is more…
Instances When Chegg is Considered Cheating
Yes, we can still consider cheating when you use Chegg if you involve yourself in the following practices. Just like other online exam cheating websites that offer solutions to answers, Chegg can be used for the wrong reasons.
1. If your Institution of Your Professor banned it
The different institutions have varying opinions over Chegg, and for that reason, you should avoid it if the university prohibits it.
If you violate such actions, then your institution will consider it as cheating. You should avoid using it if found in such a scenario and escape disciplinary action from your faculty.
2. Using it to get Examination Answers
When you use Chegg dishonestly to gain some advantages in the examination room, we consider the steps as cheating.
You should learn to use it to study and revise for an exam and not steal its solutions or use it during exam sessions.
3. Plagiarizing Chegg answers
Plagiarism is one of the academic crimes that can have severe consequences on your academic career. We consider it academic dishonesty when you copy-paste Chegg's contents and later fail to pass the plagiarism test.
It is impossible to plagiarism the Chegg resources and expect to get good grades since plagiarism tools will reveal your sources.
Are Chegg's answers Correct or Reliable?
Chegg provides a good platform for students to study. The site has the proper documents and materials which are in line with the current syllabi of different institutions. The answers may be correct, but is Chegg as a service reliable for homework help?
As an academic help site, Chegg is reliable because it provides correct answers from qualified tutors and on demand. The homework solutions from Chegg Tutors uplift the standard of your skills and knowledge when you use them correctly.
For example, you can make use of tutor provision to get a clarification of a difficult concept.
Chegg uses tutors or subject experts to issue comprehensive answers that are accurate to your course studies. It hires experienced teachers who will deliver the correct answers to the questions asked in the respective fields.

Also, one can rent a textbook on Chegg, which is a cheaper option than buying one. On the other hand, Course Hero allows one to get notes from other students who may be pursuing the same course and stay updated, which is a worthy investment.
Is Chegg Legit or Legal?
Chegg is a legit site and a legal academic help company that assists students with valid documents within their study's confines.
Many users term the stuff they acquire from this site as instrumental to their studies. Another issue that makes this site legit is that it has different options for getting answers and solutions from it.
For instance, it may only take seven days to get the book that you want to rent. Two, it has the most extensive offering of reading documents so that any user will never get stranded.
More importantly, Chegg is a legal site established under professional principles within the federal government. Its main intention is to empower the students with the correct knowledge and grasp of the course content.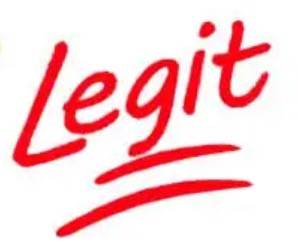 More significantly, Chegg subscribes to the honor code, which protects the interests of the students and the institutions.
It does not promote cheating and is a study guide only.
If the institution suspects that the student used Chegg to cheat, Chegg will provide the details of the students who used its contents for investigation. However, Chegg cannot snitch on you because it has terms that protect the privacy of its users.
Is Chegg website Safe for Students?
Chegg is a safe site that millions of students and professors across the globe access to improve their knowledge. The site has thousands of books for rental, the same as those used in various schools and colleges.
More so, Chegg provides other additional resources through tutoring and audio programs to solve your questions comprehensively.

Like any other decent educational resource, Chegg is under the regulation of the Honor Code, which confines its operations to professionalism only. As such, we consider Chegg as a legitimate site that can assist you in finding solutions to your concerns.
Understanding How Chegg Really Works
As an online platform, Chegg works by providing answers and solutions to questions to its users, who are mostly students. When the user logins into the websites, there will be a search bar where the student indicates the kind of services he is looking for.
When you ask a question and fail to get the answer within the given time, you can post it to the Chegg community, where assistance is guaranteed.
Again, there is a provision for the student to get lessons with a tutor. Such teaching is through audio, text, or video, which is a matter of preference.
Such happens whether you are operating on a free or a paid plan. You can read our guide on how to unblur Chegg answers for free and try it first before you pay premium on it.
To be a tutor, you need to be conversant with the subject and have access to the internet. Tutors should indicate their working hours since students can pause their questions at different times. The cool thing is the website allows the tutors to work remotely.
The rating of a particular tutor goes higher depending on the number of assignments they finish without much error.
Some of the payment methods for students and their tutors are MasterCard, Visa, Chegg credit, etc. There is ever-present customer care that offers assistance when needed.
Why Choose Chegg?
Chegg is an established platform that comes with several advantages to its users. Although there are different educational sites on the internet, here are the reasons why you can opt for Chegg.
Ever-Present Online Tutors
Chegg has hundreds of tutors around the world who will offer their services all round the clock. Your role is to type your question and send it to the chat section. It does not matter your time zones since you will receive your solution within 20 to 30 minutes.
A suitable Companion for Doing Homework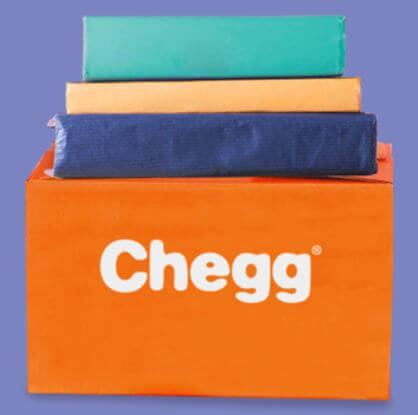 The platform is a great place to enable you to do your assignments and homework effectively. You will get concrete solutions in different fields of study.
When stranded about getting answers to your assignment, Chegg ends that dilemma by feeding you with the proper response to improve your grip over the subject matter.
Fast Response
Chegg is a site with sharp tutors who will offer answers with the same level of dedication. The cool thing is that they do not discriminate between students using a free plan and a premium version. You will get the answer in a suitable timeframe.
Video Lectures
Chegg upgraded its services by including video lecture classes. Many find that method to be enjoyable than going through an entire book which could be time-consuming.
Such lectures are short, but they offer a detailed explanation that simplifies your answer and promotes your appetite for study.
FAQs
Can Chegg track the user?
True, Chegg has a mechanism to see who viewed the question. Furthermore, Chegg can collect the device's IP address one is using to access the question. Additionally, Chegg has your email, which can involve knowing when you viewed the website and other activities you did on it. 
Can the professor know if you used Chegg?
Most of the professors will tell if you used Chegg to acquire answers. They know that by comparing and noting the similarities between what you have and those available publicly. In case you took the wrong answer, it will match when subjected to a plagiarism scan.
Is Chegg or Course Hero better?
Though it is difficult to draw a line, both are relevant sites that offer suitable materials to do your assignments and pass exams.
For instance, both sites will offer you tutor services to get solutions to problematic concepts. Chegg can be the best value for our assessment, while Course Hero could be the best in delivery.
Can you use Chegg Anonymously?
You cannot use Chegg anonymously because its website has mechanisms that it can use to track its users. When you register, Chegg gets your name and school details. Furthermore, Chegg can tell the IP address of the device that accessed its site. Chegg can only track you on request by your institution in case they investigate an issue.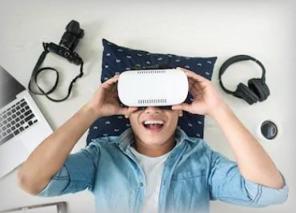 I am an educational writer and blogger focussing on tech, education, and life improvement.