Course Hero is a remarkable online site that promotes educational activities. Many students and teachers are using it to acquire educational materials or assistance. Whenever you have doubts about particular questions, you can consult the resources found on this platform to clear your conscious.
However, Course Hero is a paid platform to which you subscribe to get specific services. And Course Hero is worth the subscription paid because of the value it gives. However, some students may not be able to afford such charges at all times.
Here is some good news for you. You can still use Course Hero for free and get away with your required solutions to your concerns.
9 Ways to Unlock and See Course Hero Answers Free
You can use Course Hero for free by registering an account to use its free access, using a friend's account, referring people to their service for credits, or uploading previously unused papers for free unlocks.
While these are common methods, the most commonly used is uploading files to get free credit for checking answers.
If you do not want to pay and incur a cost for you to access Course Hero answers, then you should try the following methods as listed below:
1. Use the Course Hero Free Access
Course Hero has a free access feature that allows the students to access full unlocked documents at no cost. When you register, you will have the option of using Course Hero for free by viewing some answers. In my view, Course Hero free access is good for one-time users.
However, the extent of the answers you view is limited. Therefore, I recommend that you make good use of the few free unlocks that you get from the registration. If you want to view more answers, they have ways of getting unlocked, such as uploading your documents which we discuss next in this article.
Despite being an answer-sharing website, Course Hero tries to protect against plagiarism and theft; hence it acts with a high level of professionalism.
More significantly, Course Hero takes at least three days to process your uploaded documents properly. Once the platform accepts your forms, you get the privilege to enjoy free access.
2. Uploading Previously completed papers
This is another interesting way for students to get free access to Course Hero answers to their questions as they write their assignments. The idea here is to give Course Hero your papers to publish on their site.
As a reward for uploading your papers to them, they give you credits that you can use to access answers in what they call Course Hero upload for unlocks. It is a common thing to upload. No much worry since Course Hero does not notify your school or alert anyone.
The number of unlocks or credits you get is dependent on the number of pages or papers you upload. Unless there is a dispute of copyright. Below is a schedule showing how many credits you get for the pages you upload.
The method is simply using the principle of 'give and take' where you give your papers to Course Hero while they give you access to the answers you want.
However, this can lead to issues if you do not own the copyright to the files or if they belong to your school. This is because you can get into trouble if you upload files to Course Hero that you do not own due to copyright cases.
As we determined in another post, you can get in trouble after uploading your papers to Course Hero or other platforms. Therefore, check your school's rules before you think of donating or uploading your past papers to Course Hero.
The more you upload, the more you access more documents for free. However, you should be ethical by uploading materials that you won their copyright. Failure to do so is a violation of the site's policies.
4. Searching Your Question on the Internet
You can involve your search engines to assist you in getting the right solution to your question. Search engines like Google does some caching, which can be accessed and get the indexed pages.
On some occasions, some of the questions that you may be seeking answers could be hanging somewhere on the web. Google search can restore your fortunes and allow you to reach your solution before you know it.
You can still use Bing or another web browser to find similar answers. Probably, your questions are likely to appear on the first results of your search page.
If you get lots of results, you have the option to compare the answers as you make your meaningful conclusions. Such a method also saves you time in trying to unlock similar solutions of Course Hero.
4. Creating a Quiz
One can earn Course Hero unlocks by making a quiz on the same platform. The process of unlocking is accessible to any new user.
First off, you begin by opening a document on the Course Hero. Next, you can follow the 'quiz yourself' and create a quiz.
By doing so, you earn three Course Hero unlocks within an hour. It is noteworthy that this is only a privilege for first-time users.
Here is the procedure.
Visit the official website.
Find the document that you want to unblur. You can still highlight the part that is not visible.
Click on that part and choose to inspect.
One the new window, locate a 'div' tag.
You can right-click on the part and later click on "edit attribute."
Write 'none' for the new 'class' feature as you reload the page.
5. Reviewing and Rating
Course Hero allows users to get free unlock by providing certain services to its site. Such services include rating any solution or documents which is available on the platform. You can smile your way through by rating and get one free unlock.
However, there is a condition for you to review documents. One needs to unlock at least five documents. To pass this hurdle, you should purchase a one-month subscription which is another cost again.
6. Bring in Referrals
Course Hero has an effective way of promoting its users by coming up with a referral program. One will get free access to eight tutor questions when you refer Course Hero to others.
When you refer more friends, the chances of them registering increases; hence you gain such privileges. However, be careful of the people you refer to. There are colleagues who may consider using Course Hero as Cheating and may not like your idea.
The procedure is as follows.
Create an account and log in
Complete all the actions to receive the unlocks.
Upload the original study documents and assist others in learning about them.
When uploading the material is over, they gain 5 unlocks on each successful ten downloads.
7. Using Social media Groups
Whenever you need to access a few answers or solutions that do not need paying, try checking with online student communities. If you need to access more than four or five documents, it will prompt you to spend money on the subscription. Here is when creative savants come in.
Social media groups like Facebook or Reddit help by providing a solution to your question as it was asked on Course Hero. They are students who like sharing.
Here, the user may not need to pay for any additional documents.  Creative Savants provides the fastest and most cost-effective method of finding accurate answers.
8. Sharing a friend's Course Hero account
This is one of the most common ways among students who seek to unblur Course Hero answers and access the answers for free. Some students mostly have paid premium accounts that they cannot exhaust.
As a result, they may have the spirit of 'sharing is caring' and let their colleagues use them. That makes sense because students are just people who like sharing, especially in studies.

All you need from your friend is the logins for the Course Hero account, and you are good to go. Remember to be mannered and not change anything on the account.
9. Obtain Course Hero Answers Cheaply
When you are handling complex research, it would be reasonable to buy a subscription from the site. However, owning a subscription may not be convenient if you are just using it sparingly.
Alternatively, you can access different forums, such as Facebook or Quora, which can help you get other people using Course Hero.
Once you get them and have a few questions, you can involve them in finding answers for you, especially if they have the advantage of downloading Course Hero documents for you at no cost.
Still, you can consider giving those who help you some bucks as an appreciation. Again, one can still find a free Course Hero account by using such platforms.
Typically, such accounts come at a reduced rate of success. It doesn't hurt to try as you strive to obtain Course Hero answers for free. Read more on how you can use Chegg for free as an alternative to Course Hero if need be.
Watch more about it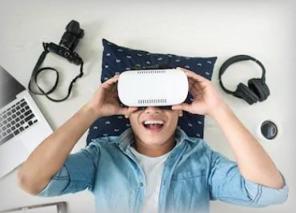 I am an educational writer and blogger focussing on tech, education, and life improvement.