The University of Fashion, popularly known as UoF is an online fashion library that boasts more than 500 lessons that teach learners different fashion subjects.
The website that was founded by Francesca Sterlacci operates as a commercial online learning institution. Since its inception in 2013, many fashion enthusiasts have benefitted from the university's experienced fashion design professors.
Courses Offered 
1. Draping 
This is one of the main courses you will find at this online fashion library. It involves the manipulation of fabric directly on a dress in the form of 3D.
Here, students will be able to learn how to convert brilliant design ideas into reality through creative methods taught by the designers. 
You can easily develop a good design foundation through beginner lessons on draping.

To become an expert, you have to proceed to intermediate-level lessons and finally perfect your skills at the advanced level.
2. Sewing
At the UofF, there are plenty of video lessons on all sewing techniques. You will learn how to thread all types of sewing machines including home and industrial ones.
The professional designers also teach learners how to sew challenging materials such as leather. The basic, intermediate and advanced sewing methods are all in the sewing course.
3. Fashion Art
You can easily become a good fashion artist upon completing this lesson. There are plenty of illustration videos that explain all the aspects of fashion drawing.
The main lesson entails how you can express your design ideas as a fashion designer. Students learn how to draw rough sketches which serve as the groundwork for any fashion drawing.
4. Computer-assisted design (CAD)
CAD lessons at the University of Fashion focus on fashion art and pattern making. In fashion art, the lessons focus on designing by using computer software and an array of sophisticated tools.
Students learn how to create line sheets using Adobe. With these lessons, you can become a fashion merchandiser and a good technical designer.
In pattern making, the method teaches the translation of designs from one source to many final products using computer software. It's a lesson you should not miss if you want to master the design manufacturing process.

5. Making patterns
This is a very important lesson that is essential in the manufacturing process involving designs. The lessons teach how to use hands in translating different designs from one sample to many products.
The lessons cover the drafting of different parts such as sleeves and collars. You will also learn complex areas such as the drafting of knit slopers and patterns.
6. Product development
At the University of Fashion, you will learn product development that will enable you to design a successful collection.
Planning a collection is very important if you want to become successful commercially. You can learn how to outline your collection in line with the current trends in the market.
7. Fashion business
The fashion business video lessons are good for retail buyers, design marketers, fashion business owners, and general merchandisers.
The lessons can also be helpful for those students who are aspiring to be in one of these professions. 
After polishing your design creativity skills, this lesson comes in handy to give you more analytical skills. The lessons covered in this area include basic math concepts, retail profit and loss, licensing series, video branding, and retail merchandise plan.
8. General fashion
In a general fashion course, you learn how the world's renowned fashion dynasties were established by popular designers.
Lectures will be about, costume history, branding, retailing, licensing, and trend forecasting. The videos will also take you on a tour of the best fashion museums in the world.
7. Knit lessons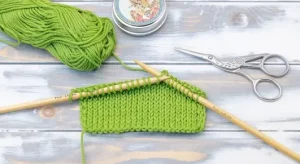 Knit lessons cover both cut and sew knits and the techniques you will apply in hand-knitting.
The beginner lessons will be on a basic introduction to all knit fabric principles and any other important information on knit fabrics.
You will also learn about stretch ratio, knit structure, and making the perfect knit fabric selection for a design. 
The cost
The University of Fashion charges per every subscription students make. If you opt for a yearly subscription, you will pay $189.
After payment, you will be able to access all learning resources and video lessons on fashion designs. It will cost you $19.95 per month if you opt for a monthly subscription.
In essence, the University of fashion is affordable and cheap when compared to the fashion online courses from other institutions.

Public or private
The University of Fashion is a private institution that operates by giving online fashion lessons. The venture was started and is still being operated by Francesca Sterlacci and Jeffrey Purvin.
The duo got inspiration from the declining state of fashion design in the USA. 
How it started        
As companies started relocating offshore, Francesca did not want fashion design education to have a downward trend.
While teaching at the Fashion Institute of Technology(FIT), she learned that many students did not like books but wanted to embrace technology by learning through online videos.
Through this inspiration, she launched the University of Fashion Website in July 2013.
Sports
All the lessons at the University of Fashion are administered by fashion design professionals through online videos. Therefore, the institution has students who learn from the comfort of their homes or workplaces.
For this reason, there are no sporting activities.
Accreditation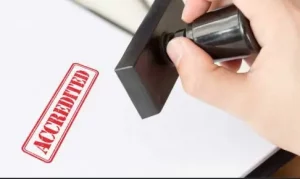 This online learning institution is recognized in the USA.
Notable fashion design authorities such as the Association of Sewing and Design Professionals (ASDP) recognize UofF.
The online institution has provided essential resource tools to supplement this association and other fashion schools in the USA.
Is it legit?
The University of Fashion is legal and legit. All the designers and fashion companies recognize certificates and diplomas from this website.
If you are applying for a job, you only have to cite the experience you acquired from this institution on your resume.
Classes
After subscribing and making the relevant payment, you can start your classes immediately. The good advantage that students have is the convenience of these classes.
You can commence anytime and day you are comfortable. As long as you have an internet connection and a computer, you can start your classes at any location. 

Joseph is a freelance journalist and a part-time writer who has a special interest in the gig economy. He writes on news, digital ideas, trends, and changes in the gig economy. When not writing, Joseph is hiking and climbing mountains.