Ever done your exams remotely? Indeed, Google Meet is a reliable platform that offers correct and perfect features for students to do exams online.
Unlike other platforms, Google Meet has elaborate security features that promote the confidence of users. Teachers are now preferring to use Google Meet because it is an easy way of handling video meetings online.
First of all, it does not have specific account types of plugins to join a discussion. Better yet, you can use any device, such as a laptop, mobile, or tablet, to join the meeting.
The app allows one to share the meeting with over a hundred thousand viewers. The recording feature works wonders as it saves the meeting details for someone who was sick or absent to have a recap of the meeting. Any teacher can select to use the app to enhance teaching experience remotely.
Google Meet Hacks: Tips on how to use it well for Class or Exams
Many teachers are embracing Google Meet to enrich the learning experience among the students and other professional developments.
Google Meet allows the user to connect the students to their peer students. It is a platform for connecting experts to their audience. The following are tips for teachers to use in maximizing their privileges in Google Meet.
1. Allows one to conduct live sessions
When distance becomes a limit, you can employ Google Meet as a video tool in conducting live lectures. One can teach a manageable audience flexibly. Furthermore, it records time and enables the audience to ask questions and perform live chats.
2. Incorporate a smart board
Jamboboard is a whiteboard that is part of the Google Meet package. You can involve it in taking a poll, showcasing your morning calendar, and presenting any information to your audience.

3. It Makes Lessons remain more interactive
Google Meet makes your lesson more interactive in the comfort of your home. There are fundamental life skill developments and social-emotional learning.
It should allow even kids to talk about their social challenges and get real-life answers. Through the app, a teacher can interact with students and share content. While professors cannot see student screens, they can request such through screen sharing when that is needed
4. Hold Virtual Teacher /Parent Conferences
Google Meet allows teachers and parents to hold meetings virtually. Parents will get to know the developments of their students in real time. It is also a cost-effective way of having a meeting without involving too much traveling.
5. Promote students' presentations
Teachers use projects and assignments to evaluate the progress of their students. As such, teachers can recruit parents or career professionals and make them their captive audience.
It improves their learning experience as expertise will provide immediate feedback to enhance their learning experience.
6. Engaging your students
Google Meet is a powerful platform that encourages student engagement. The students remain creative and participate actively in discovering new kinds of stuff in life.
7. Creating Virtual Stations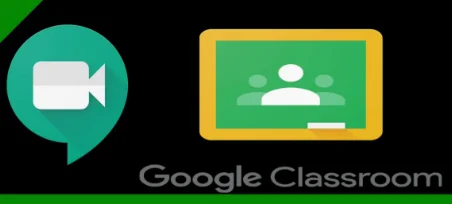 You can apply station rotation by using Google Meet. There is an option to make individual or group stations.
Such stations are helpful in proving and sharing relevant information as per the intended topics.
When to share screen and when not to during Google Meet
Google Meet is a place for exchanging relevant information with consumers. Whenever you are making a presentation, you have to share your screen with your audience to grasp what you want to put across. 
Before you start your meeting, the participants must understand the details of the meeting. As such, you can share your screen to provide the details of the meeting for them to stay updated.
Another option is to share your Google Meet call on Android devices. It allows mobile users to see the call on their devices. At this point, anyone can view a call as long as you share the details with them.
More importantly, when you are creating assignments, you should share them with relevant users to work on them. By doing so, you will get reliable feedback from them. That is the right way of gauging their skills.
The teacher determines what to share and what not. For instance, if you are in an exam situation and assign your students some questions, you can choose to hide your screen, which may be a clue of what they should answer.
Why teachers use Google Meet for exams or Class
Many teachers are opting for Google Meet sessions because of its ease of use. While the app itself cannot detect cheating, teachers still find it convenient to use. Here are several compelling reasons, as discussed below:
1. It is easy to use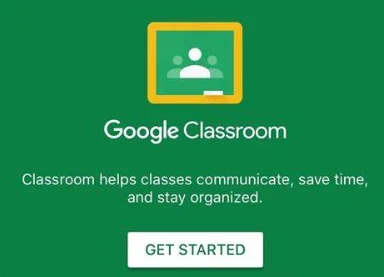 Google Classroom happens to be a piece of cake, even if you are a beginner. These platforms work well through the Chrome browser, and it is accessible on tablets, mobile phones, and all computers.
Another exciting feature about it is one can add several participants to form a classroom session.
Furthermore, as a teacher, you can add Google documents to manage announcements and assignments.
Additionally, it allows teachers to post YouTube links and videos and attach files emanating from Google drive.
2. Effective in Sharing and Communication
One thing that makes Google Meet unique is the use of Google documents. The teacher can share them online with a limited number of students.
That said, you can create the assignments or any announcement on a Google doc and let the students access it immediately.
Additionally, you can personalize and organize the documents on Google Drive folders.
This feature eliminates the need to use emails to perform a similar task. Simply, you only need to create a document and share it with learners.
4. Efficient in speeding up the assignment Process
Google Meet allows the teacher to distribute the assignments just by clicking a button.
On the other side, learners will still return their assignments within seconds after completion. Google Classroom allows assignments to remain effective and quicker.
Features in the Google Meet indicates who submitted the assignments and who is yet to do so. The teacher has an option to offer the feedback immediately.
5. It is a Paperless Technology
Google Classroom is rendering paperwork useless. It centralizes eLearning stuff in a single cloud-based location.
As such, the user does not have to worry about printing costs or making handouts. Moreover, the teacher will never lose the student's work.
6. User-Friendly Interface
Google Classroom has user-friendly features that allow any novice to navigate through and make an effective contribution as per the situation.
Every element is simple and makes the students and teachers feel right at home. This makes the app good to teach with, whether at home or in the office
7. Effective feedback
The Google Classroom allows teachers to offer help to online learners in an effective way. You can give new comments and remarks, which the student will use to improve on the areas of weakness.
8. It is suitable for all people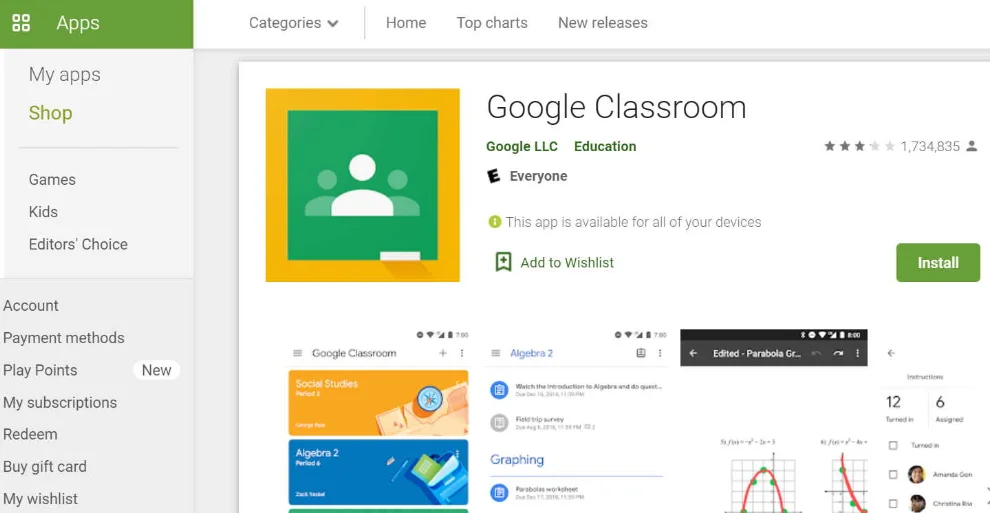 One can create a Google Meet session for any group and share information just like in a meeting session.
It is also a major platform for any professional development on any matter to any given group.
This platform has an excellent commenting system with online pictures and their location. Interestingly, this platform allows users to create URLs for exciting comments and refer them to online discussions.
Tips on How professors Can organize an Exam on Google Meet
Students are becoming clever every day, and they are likely to employ devices. Fortunately, professors are coming up with an advanced way to prevent cheating during examination sessions.
Without further ado, you can try the following steps to prevent cheating during a live session on Google Meet.
1. Create a Google Classroom
Begin by creating a Google classroom for the exam and allow the students to join. Proceed by scheduling the test. It will enable you to remain online and you monitor their actions online.
Note this: you may not be dedicating all your attention to them, but you can check from time to time and check on their activities periodically.
Save all the Materials
Let them not access the test before the actual date. Also, please do not share it on the email since it will be accessed it and read.
Only have it as drafts since only published posts are visible on the classroom forum.
Inform students of Exam tools to them a day before the main exams
It would be wise if you shared instructions to allow them to print in advance. Let them have them ready by the time of doing the test. Also, you can enable them to have a paper version as long as the student has a working printer.
In case the student lacks a printer and wants a paper version, you can charge them for printing and later send it through email.
Let them understand that they can only open the envelope only when you meet online. Failure will lead to the cancellation of the exam.
Invite the students to a Zoom meeting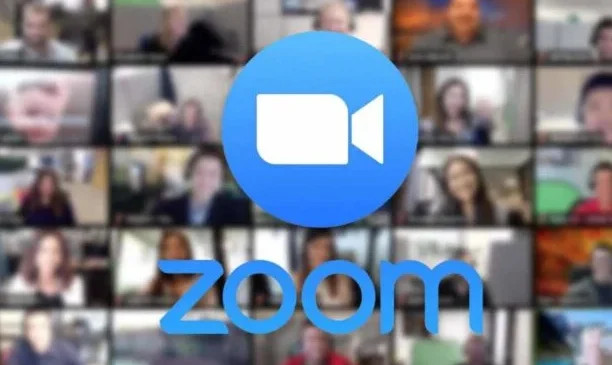 Allow the student to download Zoom before the test. Arrange a proper schedule to allow them to create a meeting with you.
That is the method you will use to interact with them during the examination session.
Ask them to put their phone devices away
It is essential to ask for the prod that they do not have their phones within the examination sessions. Phones are loopholes that they use to share information and eventually cheat on you.
Keeping away such gadgets is sure proof that they will not attempt to cheat in the full glare of your eyes.
Let them share their desktop or video with you
Sharing their desktop and video is foolproof that you are accessing everything they are doing during the exam session. For instance, if the students open up the web page, you will be watching. You will also see when they wake up or talk to someone.
Post the entire or a section of the exam for printing
Allowing them to post in the section is a sure way of safeguarding the exam before constraints arise. You will be capturing what they are doing in the hard copy after a given period.
Remote control their screen on Zoom
Play the audio from the student's computer without pausing or repeating. Avoid playing the audio from your computer since Google may integrate the audio poorly.
Playing the audio allows you to understand what the conversation is all about and perhaps catch the thief.
Please turn off the video and your audio and let them remain on
Doing so allows you to do other activities such as teaching another class or watching a movie on Netflix.
That is because they will not see and hear what you are doing but imagining that you are keeping an eye on what they are doing. Let them have the mind that you r are likely to catch them red-handed.
After completion, let them photograph their answer sheet
Let them do it immediately. Suppose it was a writing task; let them scan and send the photo directly.
That ensures that you are capturing what they are doing in real-time without compromising on integrity.
How to set up Google Meet to connect to your class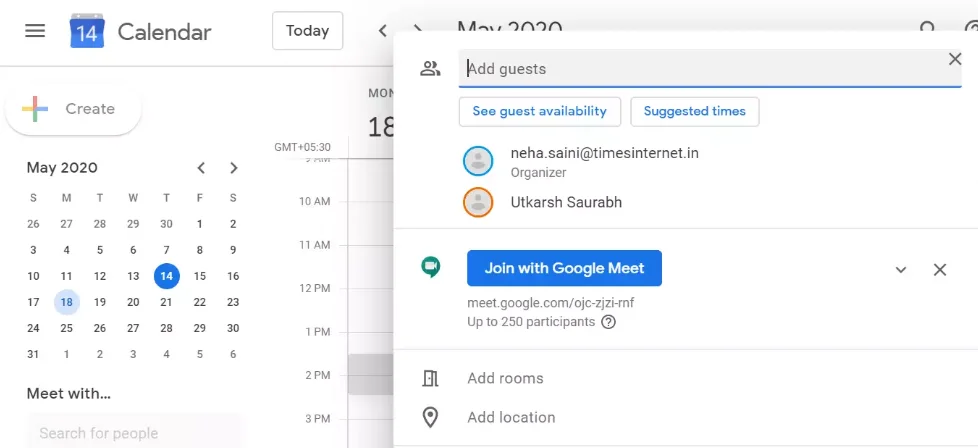 Begin by creating a nicknamed meeting link which students will use in joining the video class meeting.
A teacher and the students can use the link for all class meetings.
For security reasons, only the creator and co-teachers can create and hide or start the video meeting. Such setting may vary depending on how the admin set them, right?
Here is a simple procedure for creating a link to the classroom.
Access classroom.google.com
Select class and then click on settings
From the dialogue box, click on Generate Meet link
Lastly, save.
How Professors Monitor Attentiveness of Google Meet Participants
Teaching via Google Met comes with several benefits and challenges. Among the challenges is knowing the lookout of your students.
The only way to determine if the student is attentive is by making sure the screen captures their live photos. You can see their body language and decide whether they are alert or operating under heavy distractions.
Another way of knowing if the student is attentive is by posing a question. The type of answer you will receive is an accurate indicator of how sharp the student is.
Summing up, you can make the lesson more engaging by encouraging their participation and make them ever glued to the proceeds of the lesson.
What can teachers do on Google meet? And what they cannot do
Teachers have several privileges that allow them to perform several duties on the Google meet. Some of their responsibilities are:
Setting up Google Meet
Before you access your students, you must set up a Google Meet account. You create a link as a teacher and invite your potential students to join.
Once you are through, you can now schedule the first meeting. Adjust the calendar to allow them to know the date and time of the meeting.
Set them as recurring meeting for the preceding lessons that occur weekly and monthly.
Sharing the Google Meet
A teacher needs to share relevant information with the students in the Google classroom.
When the students attend the meeting, you can create the assignment and transfer it to them to evaluate how they grasp the topic. The students will be getting reminders on any activity that you share on the platform.
Recording the Google Meet
The recording is a neat way of helping the student have a recap of what they have been learning.
Suppose the student did not grasp some ideas in the first lesson; the same student can replay the video to get the materials in a suitable format.
Perhaps a student was sick and remained absent for the whole sessions; recoding allows this student to get an update on what the students learned previously.
Making Presentations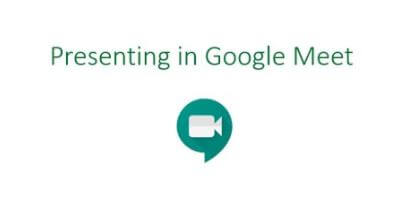 A teacher will take advantage of the whiteboard to make some presentations to the students.
Such displays may be in the form of diagrams or videos to elaborate a specific idea.
The good news can be that the teacher has all the privileges to facilitate easy learning.
Google Meet has features that allow a teacher to perform all duties as if it was an actual session limitlessly.
Closing Remarks
Google Meet is a modern platform that allows people to conduct live sessions effectively. If you are a student, you can still take your exams without cheating cases as long as the teacher implemented all the tips shared in this piece.
That said, Google Meet remains an efficient platform for conferencing and make those sessions more engaging and interactive. You can use it for teaching your students remotely and make a mark in their lives, distance notwithstanding.
Google Meet is the solution if the distance is a hurdle to attending your lesson virtually. Make your decision now and joining the winning world.