Course Hero is an online platform with rich resources to assist students and instructors with specific solutions to their studies. However, there are concerns about students using Course Hero to cheat.
With the increase in online classes and online assessments, some students find it easy to get solutions for academic tasks from such websites and break their school's honor code and academic integrity. We seek to explore these issues.
All in all, when using such platforms as Course Hero, one must keep your lane by avoiding several malpractices such as copy-pasting their content which is now cheating.
Is using Course Hero Considered Cheating?
The role of Course Hero materials is to assist you in studying. If you are using the on copy-paste basis, you are only plagiarizing the content, which comes with a penalty. Such steps will not procure good grades for you.
Course Hero is considered cheating if you take the answers and present them as your own to your class. Technically, this is plagiarism and it breaks the school's academic integrity and code of honor. You will also be caught because your school's plagiarism scanner will detect such copy-pasting and you may fail the course.
There are several ways can cause someone to believe that you are using Course Hero to cheat. For instance, it would be a falsehood to use Course Hero documents and pose them as yours. In other words, you are just copying and not using it to learn and expand your knowledge.

Also, we consider using Course Hero as cheating if your institution prohibited the use of it. You will be breaking the rules if you use it for any academic gains. One should avoid violating school rules by using such methods lest it becomes cheating.
Can you get Caught using Course Hero?
You can be caught using Course Hero if you apply the answers irresponsibly by plagiarizing them and submitting them as your text. Most universities use plagiarism scanning software like Turnitin or SafeAssign that will flag such open copy-pasting and land you into trouble using Course Hero answers.
One can catch you if you use the two platforms irresponsibly. For example, if you copy their contents and paste them in their raw form, the plagiarism tools will indicate the source of your information.
At the same time, you can be caught if you upload your papers to Course Hero. , your schools cannot catch you when you use Chegg or Course Hero if you use their resources as study tools only.
You can ask the questions and use the answers as inspiration to gain knowledge on how to deal with similar problems in your course.

However, sharing your notes and documents is a legitimate exercise on Course Hero. Uploading such documents comes with various benefits, such as earning free unlocks and keeping you set in the system.
At the same time, uploading unoriginal content on the Course Hero platform would be illegal. Course Hero only accepts the pieces of stuff that have your copyright.
How to use Course Hero without being Caught
No, using Course Hero is not cheating at all as long as you observe the following measures:
1. Avoid using Similar Copies
There are several ways of approaching such an issue of avoiding duplicating similar content as crafted on Course Hero. The most common ones are rewording the sentences, using a synonym, or altering the voice in the sentences.
2. By Paraphrasing the Answer
Paraphrasing means you formulate the answers to appear unique and original. First off, you should read and understand the type of answer that Course Hero provided to you. Then try to write it in your own words without deviating from the meaning of the answer and stay on safe lanes.
3. Use the Solutions for Comparisons only
Well, you can use Course Hero responsibly and escape the cheating trap by checking its answer and comparing it with what you researched.
If you discover that the tutors responded in a manner that agrees with your already given solutions, then you will know that you are doing the correct thing.
Should their answers deviate a lot, you can make some adjustments to your pieces and make them sound rich and informative. To understand how to use it safely, let us first explore how Course Hero works.
Is Course Hero Legit or Legal?
Though there have been cases of students cheating using the platform and concerns about copyright and privacy infringement. This has brought questions of legitimacy of the service. The answer to this question is that it is.
Course Hero is Legal because it is a learning platform from which students can access course-specific study materials that have been contributed by a community of educators and students. As a legally registered business, Course Hero employs tutors to not only give answers but also moderate the users.
Course Hero is largely legit or legal because it only offers material for learners to study and a platform in which expert tutors can help learners during their studies.

Just like a lecturer or professor prepares class content to teach their students or provides notes for students to use while studying, Course Hero operates in the same way. Students can use notes from their lectures to cheat during tests or exams.
The same students can use Course Hero to cheat. This makes the platform legit and worth paying the subscription dollars.
Is Course Hero really Safe?
With the online community becoming a volatile place, it is good to consider whether Course Hero is safe enough to use for a normal student. Again, there are documents to download and answers to study, so security is key.
Course Hero is a safe website that provides suitable materials as a teaching aid for students and instructors. Also, the website is a secure platform that is used by thousands of students without any cases of insecurity. All the documents that are available for use are per the syllabi of various institutions across the world.
Furthermore, Course Hero complies with the Honor Code as per the federal law, which regulates how it runs its operations as per the government's expectations.
Lastly, the fact that millions of people use it speaks volumes about its reliability. This number is even more considering there are free accounts.
Is Course Hero Anonymous?
Course Hero is not anonymous because it requires a user to register using his or her own personal details. You will give them your names, school, or colleges that you are attending. However, that does not mean you cannot use fake details and enjoy the benefit of online anonymity. This is what most students do.
Such information helps them for traceability in case a school wants to investigate specific malpractice. Also, the platform is not anonymous since they exist as established platforms to support various educational programs.
Many universities worldwide use these sites and recognize them as reputable platforms to learn and expand your knowledge in specific courses.
Therefore, Course Hero becomes anonymous since students can still register an account and give false details that could be difficult for investigating your activities on such platforms.
Some choose to use pseudo accounts and escape traceability as they utilize the resources on these two platforms to advance their desires.
More significantly, if you use this platform as a study tool and revise the mission only, it won't be easy to gauge the source of your knowledge.
As such, they remain anonymous platforms that support your coursework without compromising your academic integrity.
How does Course Hero Work?
Course Hero is an innovative platform with valuable stuff that can expand your learning experience in a significant way. It provides its services predominantly to students who seek solutions to their homework. So how do they work?
Course Hero works by providing answers to student questions and homework tasks. They source the solutions by creating a database of answers sourced from its users, student papers and its own tutors. You must register for an account to access its materials.
Registration is free for a free account. But to access some answers you need to pay to buy credits they call Course Hero Unlocks. Once in, you can now select the classes you are taking within that given quarter or semester.
The student has the advantage of uploading documents and notes that other students who are taking similar classes uploaded. You can earn free unlocks as you upload your notes. Another way of earning free unlocks is by rating documents.
There is a provision to subscribe to yearly, quarterly, or monthly plans that you can pay. However, if you do not have the money, we have created a guide on how to use Course Hero for free and unlock the answers. Check it out.
But the cool thing is once you have an account with Course Hero is that you have access to over 20 million study resources. Such may include videos, study guides, and insights from tutors.

There is a provision for practicing the problems. You will access the interactive test program that assists you in mastering the content. The practice test is a crucial avenue of learning and understanding different concepts.
If you are unsure of specific subjects or questions, you can get help from expert tutors. Such tutors are available 24/7 and will offer you stepwise explanations to assist you in understanding the most pressing questions.
How to use Course Hero Unlocks
CourseHero is an innovative platform that serves different users with their specific needs. You start by signing up for a free account which would only take you a few minutes to complete.
· Add Your Resources
After creating the account, you can access the dashboard and add the classes that you are taking on that semester or quarter. Next, the system will add all the relevant resources for that matter, such as study guides, notes, and videos.
· Upload your Documents and Notes
You can access the notes and documents by uploading them from the students who undertake the same course. The cool thing is if you are uploading your papers or notes, you earn free unlocks.
· Use practice Problems to Test your knowledge
Practice problems feature free, and it helps the student to test the ability to grasp some concepts. Furthermore, it sharpens the skills of the student in preparation for any exam.
· Expert Tutors
There are expert tutors who will assist the student in getting homework help. Such tutors are ever-present at any time to take you to step stem explanation to assist the student in finding the correct solution to a specific question.
Benefits of Using CourseHero
CourseHero is a great site that has the interest of both students and instructors at heart. Let's see how it benefits its use.
a) 20 Million Study Resources
CourseHero is a resourceful site that allows students to access more than 20 million study materials. As a result, is one of the websites that students use to cheat because of the answers and tutor materials.
Whenever you miss class, or your instructor said something that later confused you, or you became overwhelmed by such issues, CourseHero is there for you.
You can use study documents that other students uploaded, perhaps those taking a similar class with you. Study and fill the missing gaps in your notes and knowledge.
b) Efficient Study
CourseHero is an effective site that prides itself on different resources in its library. The resources are helpful for study and approach any pending exams with confidence. There are practice tests that enable the student to sharpen the skills.
c) Tutoring Services
One of the most outstanding services that a student can benefit from this site is tutors who can handle all questions in different fields.
These tutors are available 24/7 to empower you with the right knowledge on your topics of study. Another method of accessing tutoring services is by uploading study materials and notes.
d) Clarifies Difficult Concepts
If you are struggling with a difficult topic in your course, you can seek refuge on this platform to get empowered. It comes with videos and study guides that provide easy to understand insights for every topic.
After reading and watching such resources, it becomes easy to grasp the content of your subject.
e) You can audit your work
CourseHero is an interactive platform that gives you a chance to check your work. You can read other students' work and see how they approached similar problems, and get insight from them.
It is an avenue of knowing if you are sailing on the right in the right boat.
f) Invaluable Resources
If you are an instructor or a professor, you can use CourseHero to get advice and inspiration from your counterparts teaching in other universities.
For example, you can find lesson plan ideas or instead get tips that assist you in managing distracted students, etc.
g) Assist in Decision-Making
Sometimes students find it difficult to choose a particular topic. CourseHero comes with study documents and syllabi uploaded on it.
Such resources offer you a wonderful insight concerning every course and how you can make future decisions about the same issues.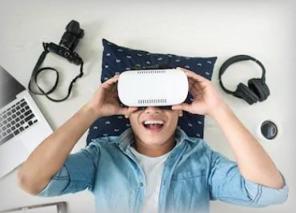 I am an educational writer and blogger focussing on tech, education, and life improvement.