A five-paragraph essay is one of the most common assignments for students in high school, college, and even graduate schools. In this guide, I will walk you through the process of writing a good 5-paragraph essay or 2-page essay fast with quality content.
It is good to know that writing a 5 paragraph essay may be a daunting task for many students. While some believe it is a simple task, the reality is that a lot of students struggle with it.
The 5 paragraph essay is a coherent essay where you have to clearly present the topic of the essay, the thesis statement, the 3 body paragraphs, and most importantly, a conclusion. In this article, I will show you how to write an essay in 5 paragraphs in six easy-to-follow steps.
How to Write a 5 Paragraph Essay
In our comprehensive guide on how to write an essay, you will learn the 7 steps of writing any academic work. It is from this guide that we present a summarized guide of the steps when writing a 2-page essay.
Step 1: Brainstorm Your Topic
Brainstorming is a very important process when it comes to writing a college essay. In order to write a good essay you must first decide on the topic you will be writing on.
In some cases, your teacher may provide different topics to choose from but if that's not the case, you will need to choose it by yourself.
You can choose any topic that you like or are interested in, but it should be relevant to the subject you are taking.
Choosing a topic you like will help you feel more confident about your writing, and you will likely enjoy the experience. Remember, you do not need to know everything about the topic as you can learn along the way.
Brainstorming can be done in many different ways. You can sit down and write down everything you can think of that relates to your topic, or you can ask someone for ideas. Brainstorming can be done with your friends, family, teachers, or even by yourself.
Step 2: Do Research
Research is the core of an essay. An essay without research is like a body without a soul. This is the process of finding out information about a particular topic by reading books, journals, magazines, newspapers, etc.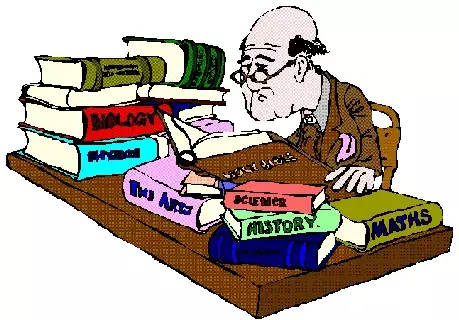 The best way of researching your essay is to not just look at the obvious places but to look at a range of references.
Remember you need more material than you can accommodate because it is easier to discard some information rather than dig for new information.
When you're researching a topic, you're looking for a good mix of a variety of different types of references, from newspapers to news websites to academic journals to blogs to opinion pieces.
Also, remember to keep track of your sources for reference purposes.
Step 3: Formulate a Thesis Statement
The thesis statement is the backbone of any good research paper, so it's important to take time to formulate it. It is a one-sentence summary of your entire paper.
A thesis statement summarizes the paper and is actually the last sentence of the introductory paragraph.
It helps you organize your ideas and develop your essay. It acts as a roadmap to keep you on topic and on track with your writing. A thesis statement will help you determine the main idea of your essay, what to include and what to exclude in your essay.
Step 4: Create an Outline
An essay outline is a map of your essay. It consists of the main points that you will address in the essay and should help you to plan a logical and coherent essay.
When you have a clear idea of what you want to say, it is much easier to write an essay.
Your essay outline should make it easier for you to organize your thoughts and to make the appropriate transitions from one idea to another.
In other words, an essay outline is a guide for your essay.
The general format for the outline of a 5 paragraph essay includes an introduction, three paragraphs for the body, and a conclusion.
Each of the body paragraphs should include a title of the main idea, and supporting arguments that will be elaborate during the actual writing.
Step 5: Write Your Essay
The actual writing can be the easiest step if you have done all the other steps above it comprehensively. After all, it's just filling in the gaps and providing supporting information depending on your sources. This step includes three main parts
Introduction- Here, try to hook your readers with a rhetorical question, literary quote, joke, anecdote, metaphor, simile, etc. then show them what to expect in your essay and sign of with a thesis statement.
Body- In this section elaborate on each of the three ideas providing supporting evidence, examples, and explanations.
Then conclude each paragraph in a way that will help you transition to the next one. Remember to use transition words and clauses when starting the next paragraph. This ensures that your essay is flowing.
Conclusion. This is the final yet most important part of your essay. Here, you try to connect the body to your thesis statement. Make sure to end it strong and show the readers that you have proven your thesis.
When writing these parts, be sure to adopt the optimal lengths of every part. More importantly, the paragraphs should be long enough to present the points and sustain the arguments well.
Step 6: Edit and Proofread
When you have finished writing your essay, you need to read it over carefully to make sure there are no spelling or grammar mistakes. Here are some proofreading tips
After writing, give yourself time before you can embark on editing and proofreading. If you edit immediately, you are bound to skip some mistakes because you are tired and you already know what you meant.
Readout loud when proofreading. This technique helps you hear mistakes that your eyes skipped.
Another tip is to let a friend or a family member help you edit. It is common to not find mistakes in your work and therefore it is important to let someone help.
Common Types of 5 Paragraph Essays
Five-paragraph essays are a common type of essay and a great way to teach students how to write. There are several types of 5 paragraph essays. Some of these include: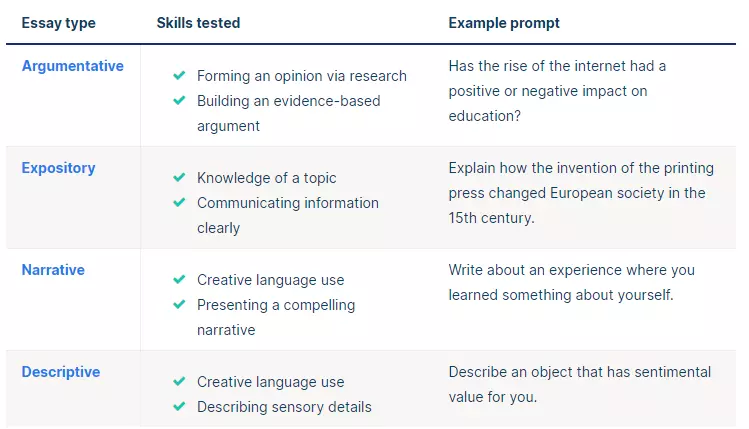 1. Compare and Contrast Essay
The goal of this essay is to examine two items, situations, or people in order to point out the similarities and distinctions between them.
2. Process Essay
The aim of a process essay is to describe the process of research and analysis of an author, not to present the results of the research. Students may be asked to use a process essay to explain how they arrived at a particular conclusion in their research.
3. Cause and Effect Essay
This type of essay requires the writer to describe the situation, which gives rise to the effect, and then the effect itself.
This is something like action and reaction, where someone or something acts and the reaction is something else. This type of essay is used to describe the reasons for something being the way it is.
4. Argumentative Essay
An argumentative essay is a genre of writing that requires the writer to take a stand on an issue, then support that stand with logical reasoning and relevant evidence.
It is an essay that is written to prove that the writer's opinion about a topic is correct. This can be a long essay or short. Look for our guide on writing a long essay for more insights on this one.
5. Expository Essay
This is a form of writing that focuses on explaining a specific topic in a logical manner. When a writer is given a topic to write about, they may have a lot of information to convey. In this case, the writer will have to explain the information in a detailed manner.
6. Narrative Essay
A narrative essay is a kind of essay that tells a story. Topics for narrative essays can vary widely, but they often mix fact and fiction.
A famous example of a narrative essay is Mark Twain's "The Celebrated Jumping Frog of Calaveras County." The essay tells the story of Twain's encounter with a stranger, who had a remarkable ability to tell a story of his own.
All of these five-paragraph essays are written in the same format. However, they are different in the type of information you need to write about in each paragraph.
Time spent writing a 2-page Essay?
The time it takes to write a 2-page essay depends entirely on the person writing it. Obviously, the more time you spend writing the essay, the better it will be.
However, if you do not have enough time to write a 2-page essay, you can simply follow the given instructions. These instructions will tell you how many words and paragraphs, as well as when the essay is needed.
Depending on the number of words, you will know how much time you need to spend writing. Basically, these types of elementary essays take between 40 minutes and 6 hours.
Read more on this on our main post about how long to write an essay for full insights on this.

Joseph is a freelance journalist and a part-time writer with a particular interest in the gig economy. He writes about schooling, college life, and changing trends in education. When not writing, Joseph is hiking or playing chess.