The term "paraphrase" refers to using different words to describe the same notion, usually to achieve greater clarity. Therefore, paraphrasing is the process of rephrasing information or ideas from other sources into your language, using the same amount of words as the source text.
Paraphrasing is not the same as substituting synonyms for words or rearranging sentence structure. It entails significantly rephrasing a text while maintaining the original meaning. Plagiarism in the form of an incorrect paraphrase is pretty widespread.
It happens when someone takes a direct phrase from another work, alters a few words, and then claims the work as their own. Simply said, paraphrasing is putting someone else's ideas into your own words; it does not make the notion your own.
Can Turnitin Detect Paraphrasing
Turnitin's database has many archives with which to compare your papers. Papers that students have previously submitted archived and live internet information open to the public, including newspapers, journals, and books.
The archives are utilized to detect similarities using a web crawler tool. Therefore, if you paraphrase your text, it is a bit different from the original. But can it be detected?

Turnitin can detect paraphrasing if it is done superficially because its algorithms are regularly updated to recognize basic synonyms of similar text. Also, Turnitin regularly improves its algorithm to identify new paraphrasing techniques used by cheats. However, Turnitin cannot detect it if paraphrasing is professionally done.
The web crawler may automatically access anything available on the internet and add it to Turnitin's database. Using this method, Turnitin can detect overlapping text and text with the same meaning as the original material.
On the other hand, Turnitin will not identify paraphrasing if it is done correctly because the new text is not identical to the source word for word. Turnitin will scan and flag the content as plagiarism if it is improperly paraphrased.
It would be best if you understood how to safely and adequately paraphrase your writings to pass Turnitin to avoid this. It's vital to understand what paraphrasing is and how it differs from plagiarism to answer this topic thoroughly.
Removing Intentional Copying
Plagiarism is the intentional copying of another person's work, whereas paraphrasing is the rewriting or reorganization of concepts or ideas from another source.
However, the message will be identical to the original position when paraphrasing, while the structure and style will differ.
While Turnitin can readily find overlapping material between your paper and other sources and interpret it as plagiarism, paraphrasing is more challenging to detect.
Turnitin is software that examines the originality of the content, yet the algorithms it uses to do so rarely detect paraphrasing.
The program looks for citation problems and incorrect copying to prevent plagiarism and writing similarity. The use of good paraphrasing tools avoids verbatim plagiarism and article duplication. As a result, Turnitin is unable to detect paraphrasing using paraphrasing tools.
Can Turnitin detect Paraphrasing Tools?
A paraphrasing tool is a software that takes original information and rewords or rewrites it without changing its meaning to avoid plagiarism.
Turnitin cannot detect paraphrasing tools because they use synonyms and change the arrangement of the text to the extent that the sentences are not matching the original text. Due to the use of different words, they create a unique flow of text. Therefore, despite having the same meaning, Turnitin cannot detect any similarity.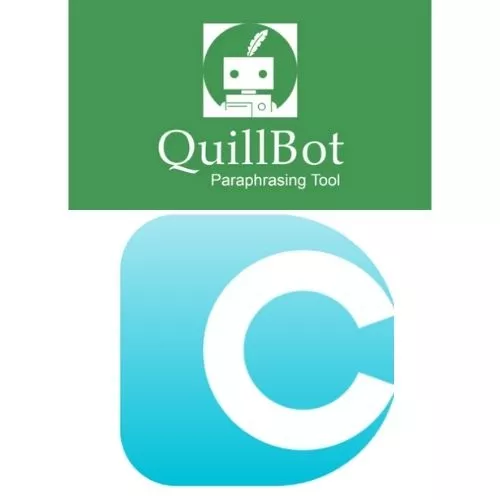 It achieves this by substituting any number of alternate variants for specific words, sentences, phrases, or even entire paragraphs to produce a slightly different variant.
As a result, the tools preserve the source's concepts and meaning while using the fewest words feasible to represent the ideas or messages in the original text or source information.
A paraphrasing tool is a valuable tool that assists researchers by quickly transforming source content into fresh, plagiarism-free text. This is one of the ways to reduce Turnitin similarity after you receive an originality report.
Examples of paraphrasing tools include spinning tools like QuillBot, Duplichecker, Paraphrase Online, Spinbot, Spinner Chief 6, GoParaphrase, TC.
How to Paraphrase well to avoid Turnitin
Founded in 1997, Turnitin is a plagiarism detector that detects any similarities to other existing sources. It is an internet-based commercial system that assists students in assessing their papers to avoid plagiarism and improve their writing skills.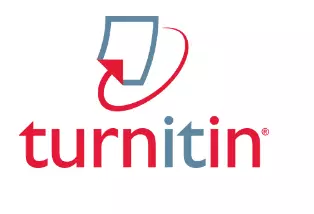 Plagiarism is a serious issue, and if you do not notice copied sections on time, it might become a severe problem and sabotage your results.
It should go without saying that a good literature review necessitates using a variety of sources.
Even so, it's critical to rewrite the material you discovered in your own words. You could face harsh repercussions if you don't.
You will paraphrase more than you will quote when writing papers. It is also the most proven approach to beat Turnitin because it uses algorithms that do not detect paraphrasing. It concentrates on grammatical patterns, sentence structures, and words that are comparable.
If you paraphrase each sentence and you are done. If you are copying material from a publication, make sure you compare facts from multiple sources.
You may need to gather background information for a report or research paper that is significant to the work but not worthy of direct quotation.
Direct quoting is rarely employed in technical writing. Remember that beating Turnitin isn't enough; your essay must make sense and be readable by a real professor. 
Paraphrasing techniques to avoid Plagiarism
Seek to replace all non-generic words with synonyms. However, avoid the use of synonyms. A synonym that doesn't make sense in the context is a dead giveaway, and it is one of the ways professors may figure out if their students are cheating.
Alter the structure of the sentence
Modify the voice from passive to active and vice versa
Change clauses to phrases and the other way around.
Alter the sections of the speech
Common Paraphrasing Tools that are used Online
Students, experienced writers, and those who are merely creating material can all benefit from using a paraphrasing tool.
Paraphrasing tools might help you fill in that missing piece by giving your work a fresh voice. Some common paraphrasing tools include:
QuillBot
QuillBot is one of the most widely used paraphrase tools. It is a practical, high-quality tool that rewrites content using powerful AI. Therefore, Turnitin cannot detect Quillbot since it changes the text.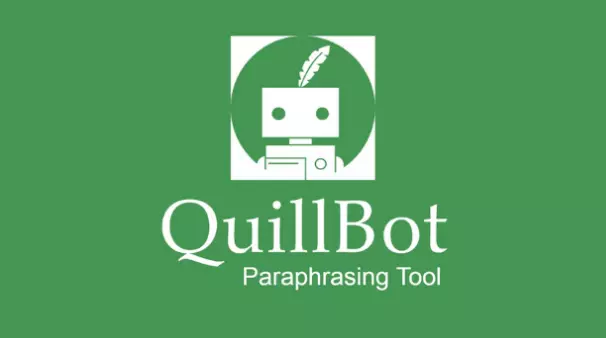 QuillBot can paraphrase your work while maintaining your preferred writing style, whether you want to improve your grammar, increase your inventiveness, or change the tone.
The application can paraphrase your work without switching between numerous tabs.
QuillBot is also available as a Chrome extension for usage with Google Docs.
The free account limits you to 700 characters, but the premium membership allows you to paraphrase up to 10,000.
Paraphrase Online
Paraphrase Online is a simple tool for paraphrasing your material. The application features a user-friendly design that allows you to work more quickly and efficiently. You can simply type or copy and paste the sentences you want to alter, then click paraphrase, and the program will do the rest.
It is a free online tool, and there is no need to register to use it. While this tool is good at paraphrasing sentences, it is still a good idea to look through the work to make sure it is readable for your intended audience.
Duplichecker Paraphrasing
Duplichecker is a multipurpose program that can paraphrase your work and check for plagiarism. It is a free tool, and you do not need to register to use it. All you need to do is simply go to the website and get your work done.
This tool allows you to upload files and paraphrase a maximum of 2,000 words. You can get a customized pricing plan for a higher word limit that suits your writing goals. Duplichecker also offers other useful functions such as spell check and grammar check.
Spin Rewriter
While there are a variety of free and paid paraphrase tools available, Spin Rewriter is one of the easy ones to use. Many people use the tool because it works well and assists with writing.
While these tools are helpful, you must be sure that you are not plagiarizing any information. Fortunately, there are various free tools accessible to ensure that your work is unique.

Joseph is a freelance journalist and a part-time writer who has a special interest in the gig economy. He writes on news, digital ideas, trends, and changes in the gig economy. When not writing, Joseph is hiking and climbing mountains.