A thesis statement is a sentence in the introduction paragraph of an essay that captures the purpose of the essay. Using thesis statements about social media as an example, I will guide you on how to write them well.
It can appear anywhere in the first paragraph of the essay but it is mostly preferred when it ends the introduction paragraph. learning how to write a thesis statement for your essay will keep you focused.
A thesis statement can be more than one sentence only when the essay is on complex topics and there is a need to break the statement into two. This means, a good thesis statement structures an essay and tells the reader what an essay is all about.
A good social media thesis statement should be about a specific aspect of social media and not just a broad view of the topic. The statement should be on the last sentence of the first paragraph and should tell the reader about your stand on the social media issue you are presenting or arguing in the essay.
Reading an essay without a thesis statement is like solving a puzzle. Readers will have to read the conclusion to at least grasp what the essay is all about. It is therefore advisable to craft a thesis immediately after researching an essay.

Throughout your entire writing, every point in every paragraph should connect to the thesis.  In case it doesn't then probably you have diverged from the main issue of the essay.
How to Write a Thesis Statement?
Writing a thesis statement is important when writing an essay on any topic, not just about social media. It is the key to holding your ideas and arguments together into just one sentence.
The following are tips on how to write a good thesis statement:
Start With a Question and Develop An Answer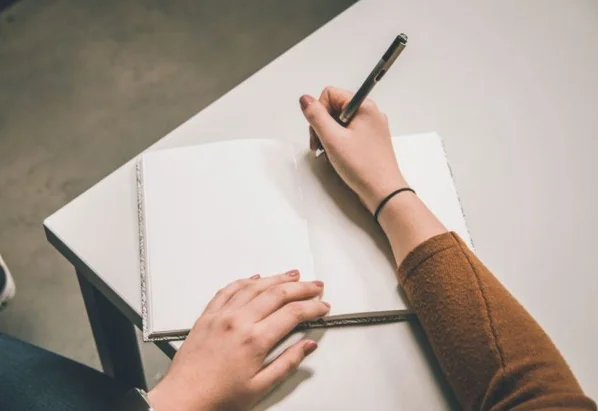 If the question is not provided, come up with your own. Start by deciding the topic and what you would like to find out about it.
Secondly, after doing some initial research on the topic find the answers to the topic that will help and guide the process of researching and writing.
Consequently, if you write a thesis statement that does not provide information about your research topic, you need to construct it again.
Be Specific
The main idea of your essay should be specific. Therefore, the thesis statement of your essay should not be vague. When your thesis statement is too general, the essay will try to incorporate a lot of ideas that can contribute to the loss of focus on the main ideas.
Similarly, specific and narrow thesis statements help concentrate your focus on evidence that supports your essay. In like manner, a specific thesis statement tells the reader directly what to expect in the essay.
Make the Argument Clear
Usually, essays with less than one thousand words require the statement to be clearer. Remember, the length of a thesis statement should be a single sentence, which calls for clarity.
In these short essays, you do not have the freedom to write long paragraphs that provide more information on the topic of the essay.
Likewise, multiple arguments are not accommodated. This is why the thesis statement needs to be clear to inform the reader of what your essay is all about.
If you proofread your essay and notice that the thesis statement is contrary to the points you have focused on, then revise it and make sure that it incorporates the main idea of the essay. Alternatively, when the thesis statement is okay, you will have to rewrite the body of your essay.
Question your Assumptions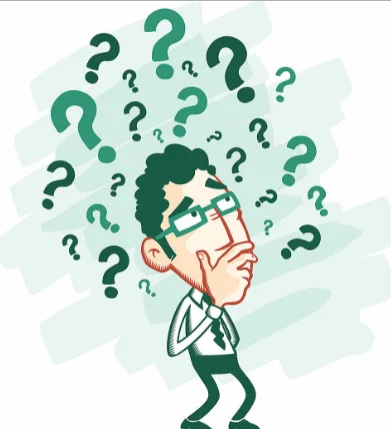 Before formulating a thesis statement, ask yourself the basis of the arguments presented in the thesis statement.
Assumptions are what your reader assumes to be true before accepting an argument. Before you start, it is important to be aware of the target audience of your essay.
Thinking about the ways your argument may not hold up to the people who do not subscribe to your viewpoint is crucial.
Alongside, revise the arguments that may not hold up with the people who do not subscribe to your viewpoint.
Take a Strong Stand
A thesis statement should put forward a unique perspective on what your essay is about. Avoid using observations as thesis statements.
In addition, true common facts should be avoided. Make sure that the stance you take can be supported with credible facts and valid reasons.
Equally, don't provide a summary, make a valid argument. If the first response of the reader is "how" and "why" the thesis statement is too open-ended and not strong enough.
Make Your Thesis Statement Seen
The thesis statement should be what the reader reads at the end of the first paragraph before proceeding to the body of the essay. understanding how to write a thesis statement, leaves your objective summarized.
Positioning may sometimes vary depending on the length of the introduction that the essay requires. However, do not overthink the thesis statement. In addition, do not write it with a lot of clever twists.
Do not exaggerate the stage setting of your argument. Clever and exaggerated thesis statements are weak. Consequently, they are not clear and concise.
Good thesis statements should concentrate on one main idea. Mixing up ideas in a thesis statement makes it vague. Read on how to write an essay thesis as part of the steps to write good essays.
A reader may easily get confused about what the essay is all about if it focuses on a lot of ideas. When your ideas are related, the relation should come out more clearly.
21 Examples of Thesis Statements about Social Media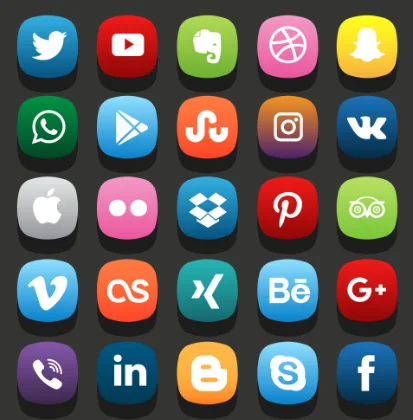 Recently, social media is growing rapidly. Ironically, its use in remote areas has remained relatively low.
Social media has revolutionized communication but it is evenly killing it by limiting face-to-face communication.
Identically, social media has helped make work easier. However,at the same time it is promoting laziness and irresponsibility in society today.
The widespread use of social media and its influence has increased desperation, anxiety, and pressure among young youths.
Social media has made learning easier but its addiction can lead to bad grades among university students.
As a matter of fact, social media is contributing to the downfall of mainstream media. Many advertisements and news are accessed on social media platforms today.
Social media is a major promoter of immorality in society today with many platforms allowing sharing of inappropriate content.
Significantly, social media promotes copycat syndrome that positively and negatively impacts the behavior adapted by different users.
In this affluent era, social media has made life easy but consequently affects productivity and physical strength.
The growth of social media and its ability to reach more people increases growth in today's business world.
The freedom on social media platforms is working against society with the recent increase in hate speech and racism.
Lack of proper verification when signing up on social media platforms has increased the number of minors using social media exposing them to cyberbullying and inappropriate content.
The freedom of posting anything on social media has landed many in trouble making the need to be cautious before posting anything important.
The widespread use of social media has contributed to the rise of insecurity in urban centers
Magazines and journals have spearheaded the appreciation of all body types but social media has increased the rate of body shaming in America.
To stop abuse on Facebook and Twitter the owners of these social media platforms must track any abusive post and upload and ban the users from accessing the apps.
Social media benefits marketing by creating brand recognition, increasing sales, and measuring success with analytics by tracking data.
Social media connects people around the globe and fosters new relationships and the sharing of ideas that did not exist before its inception.
The increased use of social media has led to the creation of business opportunities for people through social networking, particularly as social media influencers.
Learning is convenient through social media as students can connect with education systems and learning groups that make learning convenient.
With most people spending most of their free time glued to social media, quality time with family reduces leading to distance relationships and reduced love and closeness.