Having a good referee in your CV or resume can be a good addition towards the search for the job. Someone giving a positive feedback about you is a plus. But can it be Ok is that person is your professor?
As we examine this, we need to note that most students seek to have references for their firsr jobs and they do not know many people. In that case, any person is considered potential. So, how about putting your lecturer?
Professors can count as professional referees if they personally know you or you have worked with them outside your class. Since most graduates have not worked long enough to give professional references, placing your professor as a referee makes sense and can help give you positive feedback.
A student may opt to use a professor as a referee. A professional referee should be a person who can speak to your work ethic and affirm that you qualify for that particular job.
Select a professor who has been watching you in your productive capacity to prepare and provide skills for employment.
Human resources know that as a fresh graduate, you may have limited experience; hence, they will not fail to contact someone who has been watching you as you pursue your previous course.
Who can be a Professional Reference?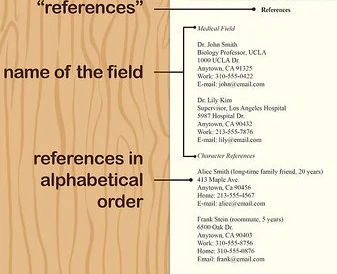 Different people can play the role of your professional referee. Such may vary depending on where you will be in your career.
For every job opportunity, it is good practice to list your references in the correct fit.
The driving force should revolve around your current relationship with the said references. It is important that get relevant professional references who can give you an advantage when searching for a job.
The reference should explain your qualities to the hiring manager in better terms. Some of the people to include in your list as referees are as follows:
1. Former Employee
You can list your former employer as your referee because such an individual can speak about your previous work ethic to the prospective employer. Such understand your previous responsibilities and how you handled them.
2. Your professional Advisor
You can involve the academic advisor to be your reference depending on the period you interacted with such a personality.
An advisor should be that person who knows you properly during your college career. Such can testify of how you had been growing into a professional today.
3. Your Colleague at work
Look for someone you worked closely with at your previous job who can explain your capabilities. Such could speak on your responsibilities and your achievements as a team. Many employers love teamwork as a skill, and they would want to have someone who has such a skill.
4. Your Professor or Teacher
A professor or a teacher can be the proper reference primarily if you worked directly during your coursework. They can testify of your character and the skills that you acquired during your coursework.
5. Your Supervisor at work
A supervisor can still be another excellent referee. Such a person could be from your previous employment or a volunteer project.
By working closely with such a person, he/she can be in the right position to speak about your passions and character.
Who to use as Referee for your first job
After graduating, the employer believes you are facing a dilemma of lacking enough experience. It is acceptable to list specific referees who can speak of your character and skills in routine practice. Here is a list to exhaust:
Your Favorite Professor
You can settle for a favorite professor who perhaps you worked closely. It should be a person you interacted with well, maybe by writing a senior thesis or having frequent career counseling meetings. Or he/she should be an individual who supervised you when undertaking your course.
Friend in Similar line of work
In this category, you can select a family member or a friend who can explain your character and passion to your prospective employer without tainting your image.

Former Student
Someone you schooled together in college can be the right person to elaborate your skills to any employers. However, you must inform such a person before listing him or her as your reference.
A leader from Your Past
You can look within and examine your experience in your associations. It could be a choir or a youth group. If you were in a good relationship with the leadership of such associations, you could make them your references.
Can a Professional Reference be a Family Member?
A family member can still be your professional reference if he or she has worked with you professionally or can objectively vouch for your skills. Like any other referee, he should be an individual who can describe your character, integrity, goals, and values.
Such a person should know you well and back up the statements with examples to prove your character.
While listing a family member is okay, avoid using a close family member like your spouse because the employer may believe they could offer a biased evaluation.
How to Ask a Professor to be a Reference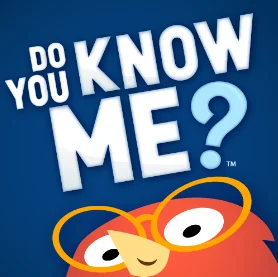 It is always essential to ask your professor before listing him as a referee. The first step is to choose the right professor with whom you worked or interacted together recently.
You can have a list of several professors and narrow it down based on the nature of your relationships and your priorities. You can take the following steps after settling for the right professor.
1. Notify Your Reference in Advance
When you settle on the correct referee, notify him instantly. Such actions prevent a scenario whereby an employer contacting your references without them knowing that you listed them as one. Such a case may put your career opportunity at risk.
Some situations that may prompt your references to fill out the question are, write a letter or speak to your employer through a phone call.
Such a person who can handle such a challenge needs to have the facts about you in advance. Always give your references adequate time to consider the request.
2. Ask your Professor Politely
There could be a possibility that you had a communication barrier after you left college. It is vital to update the professor on how you worked together and your current career updates.
Ensure that you use a friendly and polite language when asking for such favors for you to stay professional.
3. Feed Them with Helpful Details
Let your reference know the organization that will be reaching out to him. You can still inform your referee on the type of information the company will ask should you and give the details in advance.
Update the reference to the kind of information you would like him to talk about so that he/she knows what to say.
4. Follow Up
You can now follow up and appreciate your reference on the role they played in your employment process. You can write an email or a letter to them.
If the company hired you afterward, you could write a celebratory letter by appreciating their input to your current offer. Let the reference know that you will be willing to return the favor if the need arises.
Do references have to be managers?
A manager can be a good reference for several reasons. However, you can avoid listing your manager for that role for the following reasons:
a. If he did not manage you
You should skip a manager who rarely interacted with you. It will be suicidal to give contacts of someone who does not know you well. Go for that manager who has a grasp of your skills and qualifications.
b. Unresponsive to calls
Avoid such a boss who is poor at responding to reference calls or does not respond to emails for days and weeks.
c. Don't get along with the Boss
If you have a frowzy relationship with your manager, you can choose to skip such a person to be among your reference.
How to list a Friend as a Reference
When someone agrees to be your reference, please do not take it for granted because it is a good favor.
The first step is to inquire from your friend if he is willing to be your reference. Once in agreement, update your friend with all details about you so that he has all the facts to paint your image well.
Again, let the friend know the job description and your previous accomplishments. Such information enables the friend to give a balanced approach to the real issues. If the employer requires that your reference writes to them directly, ask the friend to do so.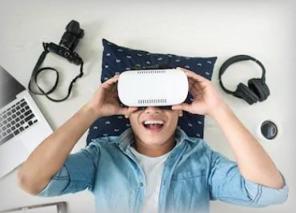 I am an educational writer and blogger focussing on tech, education, and life improvement.