Are you a big fan of reading books but you somehow cannot find enough time on your schedule and as a result, you have turned to audiobooks?
Have you then struggled to find a good source or supplier of audiobooks where you can listen to any book of your choice? Worry no more because Audible is the perfect solution for all your needs.
This article will analyze everything you need to know about Audible.
What is Audible?
Audible is one of the most popular companies owned by Amazon that sells and produces audio content.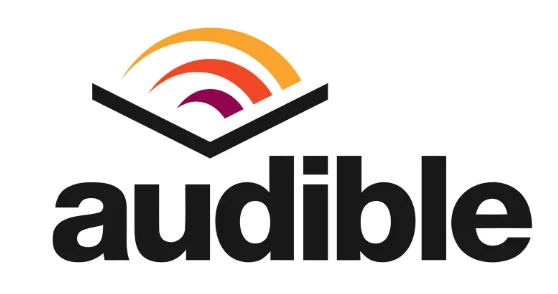 Whether you are a fan of old classic books, new releases, motivational talks, and podcasts, your needs are catered for because Audible is the home of variety.

By owning an Audible membership, you can listen, stream or download any audio of your choice.
If you do not want to be an Audible subscriber, you can purchase audio at regular prices.
Is Audible worth it?
Audible is worth it if you love listening to audiobooks and podcasts. Through Audible you can access millions of them.
The greater worth is the intangible benefits that come with listening to books which include learning new things and increasing knowledge.
Audible is also worth it to people who love reading but cannot find enough time to read as many books as they prefer.
Even if you are not sure of the services that Audible offers, there is a 30-day free trial where you get to use this tool. The result is that you will immediately be impressed and get a subscription even before the trial ends.
Through Audible you can make the most of your time when traveling, exercising, commuting, or doing any other activities that can allow you to multitask
Is Audible Premium plus Worth it?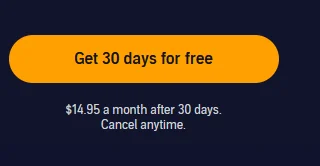 The Audible Premium Plus is worth it because you get the Audible plus membership with added credits. These credits enable you to purchase any audiobook of your choice regardless of the price involved.
Bestselling books are expensive and you may not find them in the Audible Plus catalog making this premium version important. This version is also worth all the money because you can discover, explore, download, and read books that you could never have purchased or thought of.
The ability to enjoy books at any time and place is a flex that you wouldn't want to miss for a few dollars charged to access Audible Premium Plus.
Reviewing the Audible Service
With everything suggesting that the Audible service is worth it, all its features are discussed below to let you be the judge. If you have not been familiar with audible before do not worry because everything about Audible is detailed below.
Audible has risen through the ranks to become one of the most popular audiobook and podcast suppliers in the world. But what are the features and reasons that have made the achievement of this feat possible? They are as follows:
A Vast Database of Audiobooks and Podcasts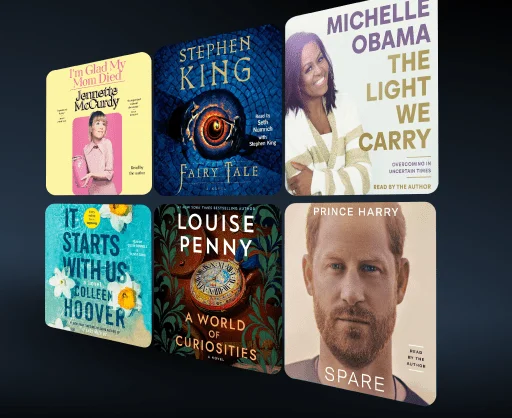 With more than 500,000 audiobooks available on Audible, no other audiobook offering service comes close to it. Users can access different genres of books thus making this service reliable in times of urgent need to access a particular book.
The type of book does not matter because history, health, biographies, business, science, careers, fantasy, romance, and mystery books are all available on Audible.
Audible also has hundreds of thousands of podcasts. Once you have a subscription, all you need to do is search for your favorite podcast and listen to it.
Also, there is the option to download it so that you can access it offline. The only disadvantage is that the podcast world has been indulged by a lot of people and it is likely that your favorite podcast from a particular app is not yet on Audible
Quality Audio
Audible adheres to very strict rules before an audiobook is posted for the public to access. Before any audiobook is published on the Audible service, it must be silent except for the narrator.
This means that there should be no distracting sounds such as accidental pops and clicks. The narrator of the book must also be a qualified voice actor. The voice should be catchy as well.
Subscriptions
You cannot listen to unlimited books on Audible or access credits given without a subscription. The subscription on Audible is twofold.
First, there is Audible Plus where you are required to pay $7.95 monthly. This option allows you to listen to any book in the library but you are not allowed to keep them. Second is the Audible Premium Plus which requires a monthly subscription of $14.95.
It provides you with everything that the first subscription offers and a credit or two per month to select what book to keep from their library.
Free Trial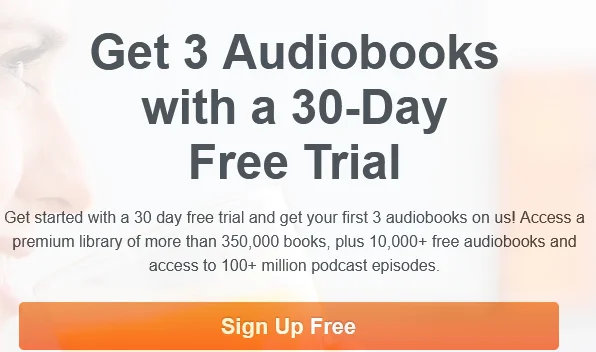 There are free trials for both of the above Audible Subscriptions. With the standard 30-day free trial on the Audible Plus subscription, you will get exclusive access to the unlimited Audible Originals catalog which consists of over 11,000 titles.
Also, you get free access to the audible app on the device that you are using.
On the other hand, the standard 30-day free trial for Audible Premium Plus provides you with one free audiobook token at the start of the trial, offline access to any of your titles, unlimited access to Audible originals, and free access to the audible app on MAC, Windows, Amazon, and iOS devices.
Audiobook Player Interface
The audiobook player interface on Audible is perfect for use. It has features that increase its effectiveness.
These features include chapters, adjusting narration speed, sleep timer, and bookmarks. Through chapters, you can navigate through the audiobook easily. The sleep timer enables you to set a particular time after which the audiobook will stop playing.
Bookmarks present you with the ability to take notes at some moments in the audiobook. The adjustment of narration speed is well done because the quality of the voice of the narrator is not distorted in high or low speed.
It ranges from 0.5× to 3.5× and still the narrators sound natural and believable.
Ads Free
In the modern day online world ads are becoming a nuisance due to the distraction that they cause. Unlike other apps that offer competition to Audible, this platform does not have ads.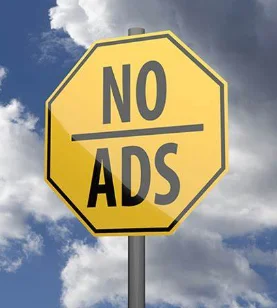 No ads will ever take up your listening time once you start using Audible. This means that you do not have to stay close to your device to skip ads every time you are listening.
Once you start using Audible, only the narrator will keep you company. Do not expect any distraction unless they are physical ones.
The Preview Function
Audible offers the preview function where you can listen to an audiobook for a few minutes before purchasing it.
This helps give you a preview of what is exactly contained in the book. As a result, the chances of you purchasing a book that you do not find interesting are reduced
Rating
Every book has ratings. Users are allowed to star rate books and write reviews about the books they listen to. This is very helpful to new book lovers who do know where to start or which books to select to suit their needs.
A book with a good review will encourage a new book lover to look for more. If there are no ratings and they end up listening to a book that they do not enjoy, they are likely to get discouraged.
The user base on Audible is very huge. Therefore, most of the books you come across are rated or reviewed.

Joseph is a freelance journalist and a part-time writer with a particular interest in the gig economy. He writes about schooling, college life, and changing trends in education. When not writing, Joseph is hiking or playing chess.