Dressing for the occasion helps in holding the audience's interest. Apart from teaching, you will be performing in front of the class.
Ideally, a well-dressed professor catches the class's attention and make the lesson more engaging and exciting because a sharp outfit is eye-catching. So, how should a professor or a lecture dress to suit the job?
A professor should dress modestly and decently to enhance authority in class. To dress this way, a teacher can dress in formal clothing which is widely accepted in most educational institutions. However, a lecturer can wear informal clothes as long as they are decent and reflect respect as a senior faculty staff member.
Despite that, it is advisable to avoid extreme levels of informality. The credibility as a professor may go down if you come to the class dressed in T-shirts and pajama pants just like students. You should dress in a manner to create a great image of professionalism for your students.
With a good sense of fashion and selection, you should dress well to create an aura of professionalism and establish a reputation in any academic class. The outfit you select will determine the respect you get. As they say, students, just like other people, will address you the way you dress.

A professor should dress for the occasion in official attires to boost self-confidence. Teaching is usually public speaking and dressing well is to increase your self–esteem to deliver.
Importance of Dressing formally as a Teaching Assistant
Official dressing elevates your class and material. For instance, dressing in a suit elevates your class and sends signals to your students that whatever is going in is undoubtedly significant. Also, dressing in official attire is a way to educating your students on how to present themselves officially.
A good dress is a confidence booster to assist you in standing in front of an audience and command the room.
Also, by dressing modestly, the action will be intellectually stimulating. For instance, the history behind brogues on shoes or trench coats is an enjoyable intellectual game.
How a Male Professor or Lecturer should Dress
A male professor should dress in a trouser, a shirt, and a blazer. Alternatively, the male professor can swap out a different blazer or a unique blazer to match the trouser. You can choose to wear a tie or a bowtie for a more formal option.
The professor should put on a piece of statement jewelry to improve the personality of the outfits. If it is a ring, let it match your attire. For those who wear glasses, remember to swap the frames on the glasses to make them fashionable.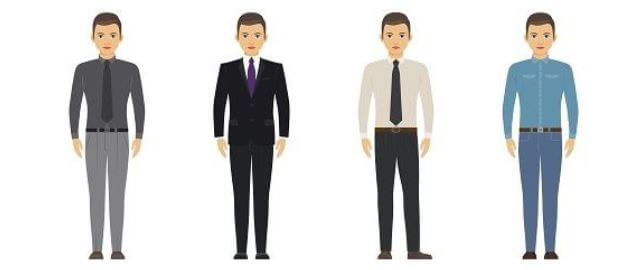 Wear a nice watch to add to your outfits. If you intend to glance at the watch too often, then go for the one with a larger face since it will be simple to read. Basically, follow the ideals of good men dressing to avoid wardrobe failures and mistakes.
Polish the hair in a way that is easier to maintain. Whatever the size, it should look clean and well-polished. Put on official shoes that blend well with your suit.
How a Female Professor or Teacher should Dress
A female professor should wear official attires always. For example, she should put on a knee-length skirt plus along sleeve top. The long sleeve top must not show much skin. Furthermore, you should invest in comfortable blazers and dresses of different colors.
The female professor should avoid skin-revealing clothing or low cut dresses. Such ensures that you are presenting a professional face to your students. Let the top cover your midriff, and let the bottom cover your waist.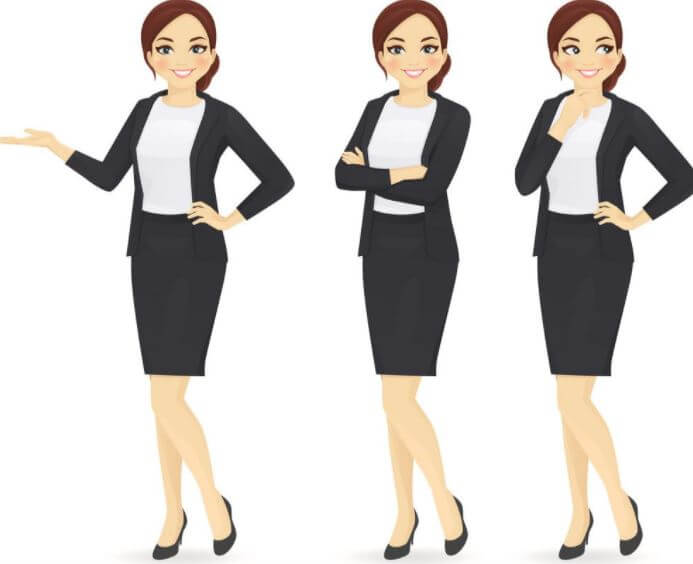 In her outfit, a female professor can opt for closed-toed shoes plus insoles that have cushioning. Just like male counterparts, wear statement jewelry such as rings, bracelets, or earrings that polish blend well with your suit.
In addition, it is good to keep the make-ups minimal or relatively simple despite the temptation of trying to be a hot professor. In the same way, style let your hairstyle be easy to maintain.
As an intellectual, it is advisable to let the hairstyle appear professional to your audience and the educational tasks you carry as a lecturer. Make sure that your hair remains clean and polished.
Tips for Dressing well and Decently as a Professor or TA
A professor should dress well to create genuine impressions because they are not immune to being judged based on how they look. Professors interact with students, and several people hence need to put their best.
What should control the professor's wardrobe should be nothing less than practicality, professionalism, and comfort. Here are some of the best tips to follow:
1. Stay-Age Appropriate
It is vital to wear age-appropriate clothing as a way of cultivating a professional persona. Dress well, knowing that the public will be judging you by your clothing.
You should imagine how your audience will perceive you. You should stick with the latest trends or classics or anything in between the two.
Whenever you doubt, you can opt for an approximation of business casual to avoid grey areas. Wear an attire that will command authority to your students. It can be fashionable but official.
2. Stock your wardrobe Essentials
It makes your life easier when you buy a collection of clothing in your wardrobe. Such helps in simplifying your daily choices and gives you an option to perform a rotation of choices.
You can have your favorite shades to mix and match at your pleasure. This not only portrays you as someone with a sense of fashion, it also gives you confidence whenever you handle your duties as a faculty staff.
Any professor's cloth can take any color pattern, and therefore one should never shy at settling for exciting designs. Let your wardrobe have a handful of blouses, shirts, trousers, suits, tops, skirts to save your money and time.
3. Select Shoes for Comfort
The first item to avoid is any shoe that will cause discomfort, such as bringing blisters after an eight-hour use.
That is because professors may spend most of their productive time standing or walking. For instance, toe pinching loafers or high stiletto heel may not be kind to your arches or heels over a long period.
You can stay away from sandals and causal tennis shoes except when you are making field trips. Let the shoes be sensible and offer comfort while walking.
4. Layer Up
It would be best if you prepared for every season. If the season is cold, ensure you carry your jacket, cardigan, suit coats, and sweaters. Have warmer clothes to deal with unexpected temperature strikes.
5. Leave costly accessories at home
Teaching is just a job, and therefore you should not risk wearing expensive jewelry at college. Avoid wearing or carrying any jewelry that one can grab.
DOs and DONTs of dressing as a professor, Lecture or Teacher
| | |
| --- | --- |
| DONTS | DOs |
| Avoid accessorizing your outfits luxuriously. | Dress up formally for all class events to command respect and authority. |
| A female professor should avoid wearing elaborate make-up while teaching. Such could be distracting to some students. Let it be clean and straightforward. | Select appropriate clothing like comfortable dress pants of different colors for convenience. |
| A female professor should avoid putting on skin-revealing skirts and tops. |   |
Professor Dress Code in a few Universities
Columbia University
The university boasts of a strict dress code for the professors to improve their image. The university advises the professors to wear attires that is relevant to the formality of the occasion.
For instance, a dark suit and a dark tie can be meaningful to men. One can add a white shirt to enhance civility.
They should go for something formal for women, which could be perhaps a bright and flirty dress. A female professor must avoid wearing revealing clothes.
University of Chicago
The university expects a professor to wear and retain a professional appearance. For men, they should wear suits and shirts and ties. Wearing an attire that has offensive language is a no-go zone. Furthermore, the teacher should wear appropriate shoes that allow for easy movements, which are official always.
A female professor should wear official attires ever. The skirts should be knee-beyond without much make-up. However, there is no preference for a color that a professor should not put on.
University of Miami
The university enforces a strict dress code for its employee's professor inclusive. First off, the male professor should always remain official by wearing a suit, a shirt, and a tie. Wearing modestly is the goal of this institution.
Female professors have several options to do as long as they maintain professionalism. Every blazer or bottom should be official. The hair make-up should be simple and not too classy to distract other students.
Watch more about an example