When you have no clue where to start and how to proceed with your college applications, examining and digesting all the information can be confusing, time-consuming, and exhausting. 
Teens should not have to work this hard on their own, so many academically focused private tutors are around offering top-quality college essay writing help.
What is Help For College Now
 1. The Website
The website, Helpforcollege.org, is a free service that helps families make a plan for paying for college. It provides students with a personalized list of scholarship opportunities and ways to save money, including tips on paying for college and other resources from the U.S.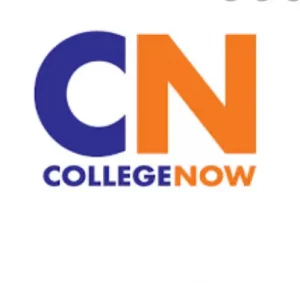 Department of Education, FAFSA, and more. How is its website different from other websites?
The Help For College Now website is different from other sites because it's not just about funding your education.

It's about building your plan for paying for college so you can focus on getting ready for school instead of stressing about money!
What does the site do? The goal is to help you get into college and graduate with less debt than ever before!
The site helps you build a plan based on your needs and gives you access to tools like an interactive scholarship search tool that finds scholarships based on your interests and background.
You can also find information on using financial aid resources like FAFSA or Pell grants!
2. The Location
The organization is based in New York City but has branches in many states. In addition to offering financial aid services directly to students, HFCN also provides advice and guidance on applying for other sources of financial aid, such as grants, scholarships, and loans. 
In addition, HFCN offers counseling services to help students make informed choices about their education options to pursue careers that will lead them to success after graduation.
Read the review of college advisor, another platform that can advise you more on college admission.
 A Review of Help For College Now
1. The Services
Help For College Now offers a variety of services to students and their families, including:
Financial Aid Services: Help For College Now can help families submit applications for financial aid from federal, state, or private sources. In addition to financial aid, this service also includes assistance with filing taxes, preparing tax returns and completing other financial documents.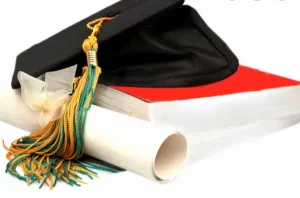 Scholarship Search Service: This service allows students to search for scholarships based on specific academic achievement, extracurricular activities or community involvement. Students can also search for scholarships by state or national awards program.
Student Loan Options: If you already have student loans from traditional lenders like Sallie Mae or Nelnet, Help For College Now can provide information about loan consolidation options or refinancing your existing debt at lower interest rates.
2. How it works
Help For College Now is a service that helps students and their parents navigate the college application process.
Their college help website offers advice on topics like choosing a school and ways to pay for it and a list of scholarships and grants available to students.
The site's main feature is a database of more than 2,000 colleges and universities that students can browse by location or type.
Each school has an overview page with tuition and enrollment rates, campus safety, housing options and admissions requirements. There are also links to the school's website and social media accounts.
To get started, users can enter basic information about themselves (name, email address) into a form on the site's homepage.
This information provides personalized recommendations based on factors like GPA range and state residency status. Users can also search by name if they already know which schools they want to apply to.
3. Cost
Help For College Now offers two pricing plans for their services:
Standard Plan – $29/month or $299/year
Premium Plan – $39/month or $399/year
 Help For College Now provides funding for eligible students pursuing their first bachelor's degree from an accredited institution in the United States. 
Students must be enrolled full time (at least 12 credit hours per semester), be legal residents of the United States, and have been accepted into an eligible program of study at an accredited post-secondary institution in the U.S. The grant does not cover tuition fees or other expenses such as books, room and board, travel costs etc.
4. Legit
Help For College Now is a legit website that promises to help students get into college. It's run by two former admissions officers who claim to have helped thousands of students get into their dream schools.
The site offers advice, tips, and secrets to improve your chances of acceptance.
You can also buy the authors' book on the subject, which promises to teach you how to "master the art of college admissions."
The site's main goal is to help you find ways to get accepted into the top colleges in the country.
It also offers information on scholarships and financial aid and tips on how to choose between different schools based on location, size, and other factors.
Moreover, helps students get the right information, resources, and advice for college.
The people who run this site are professional writers who have been helping students with their college essays and other academic writing tasks for many years.
5. Feedback/reviews
Help For College Now has many reviews on Google and many reviews on Yahoo. The average rating is 5 out of 5 stars. The company appears to be a legitimate business with a solid reputation. 
Pricing information is not yet available for Help For College Now.
We recommend that you visit the website for more information about the services offered by this business, read the reviews and check if there are any discounts available before making your decision to use their services or not.
6. Refund
A refund program is a great way to get the money you need to pay for college. The program offers a no-risk loan of up to $2,500 per semester, which you don't have to repay until after you graduate and begin earning at least $20,000 per year.
The great thing about this program is that it's easy to apply and qualify for. You don't have to be a resident of New York State or have your parents' income on your FAFSA form. You just need to have at least a 2.5 GPA and submit an essay explaining why you're applying for the grant.
The only downside of this program is that it's not guaranteed that you'll receive a grant every year. It depends on how many applicants apply each year and whether they meet all the requirements needed to receive one.
5. Interview
 They contact their interviews and approve the candidates based on merit. You can check their website to see if you can meet their criteria for a scholarship.
Moreover, the program is designed to provide funding for eligible students who are enrolled in an eligible degree or certification program and pursuing a career in early childhood education.
This program aims to help students complete their education and become qualified teachers. 
Is help for college now legit?
Help for College Now is a legitimate company that helps students with college applications. The company has been around for several years, and it was founded by three Harvard graduates who wanted to help other students find the best universities for them.
Help for College Now offers various services, including essay editing, admissions consulting and test preparation. However, its most popular service is its application fee reimbursement program. 
For example, if you pay $50 to apply to one school and get accepted, Help for College Now will reimburse you $50. You must apply using the company's website to qualify for this benefit.
Help for College Now also offers discounts on SAT and ACT prep courses and tutoring services if you need extra help with your application process.

Joseph is a freelance journalist and a part-time writer with a particular interest in the gig economy. He writes about schooling, college life, and changing trends in education. When not writing, Joseph is hiking or playing chess.