The process of gaining acceptance into a college requires determination and hard work. Specific colleges have numerous requirements for students to meet before getting admission. Apart from earning high grades, students can undergo standardized tests and write creative essays. 
However, it cannot be an uphill task if you match the criteria of a college in focus. Below are some useful tips for using to increase your chance of getting admission to the preferred college. As you observe them, the process of seeking college admission will be easier.
Do Admissions check for Plagiarism?
Colleges want to establish your academic integrity during the admission process. Among the issues that the admission wants to discover is if you can manipulate your essay content by plagiarizing someone's work.
Colleges are becoming keen on using Turnitin to see if your essay is original or not. At this point, they can use the admission essay to gauge your character.
Plagiarism is an academic offense that institutions tackle with less mercy, especially when it exceeds the acceptable minimum. 

Do College Admissions look at AP Scores?
Your AP (Advanced Placement) scores matter during the process of college admission.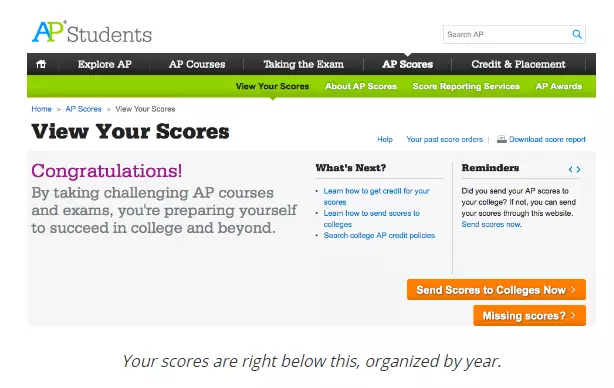 The colleges accept this test as a way of gauging your ability for a particular course.
If you get good grades on AP tests, you will be increasing your chances of gaining admission to the preferred college. 
If you aspire to get admission to a particular college, begin by doing an AP course and ensure you score highly. 
Do College Admissions look at Social Media?
Most of the colleges are now using social media accounts to get a clue about the personalities of their prospective students. They visit sites like Instagram, Twitter, and Facebook, and more to check the content of what is lying on your page.
If you want to gain admission to a certain college, ensure you have the right content that does not reflect you in band parameters.
Use these social media accounts to bring positive changes in your life instead of letting them have inappropriate content that can make you appear suspicious. 
Do College Admissions actually read Essays?
When you are getting admission to a particular college of choice, you may write an essay as given by the prompt. The purpose of this essay is to let the college understand your personality outside the grade scores. 
The college admission reads your essay to understand your perspective about life. They want to use that essay to make you reveal your character. The college admission reads such an essay for discovery. 
What Background checks do College Admission do?
Colleges run background checks on potential applicants, although it does not mean that one will get an automatic rejection. For example, the admission will perform a background check to establish if you were a criminal before or not.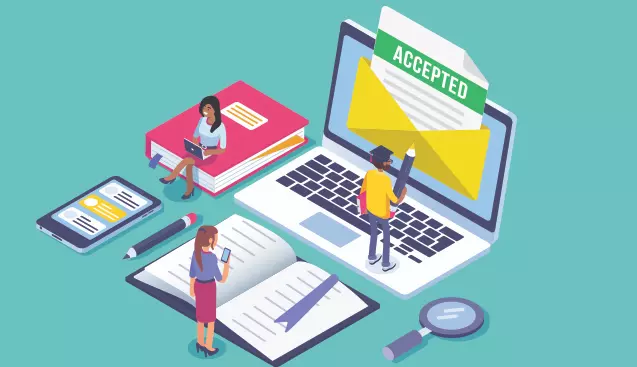 Some colleges use a Common App which has a self-disclosure that prompts the applicant to disclose any criminal record.
The cool thing is such information does not disqualify you automatically. 
Some colleges perform background checks to check if you meet affiliation agreements.
That is because some students may opt for work-study programs or volunteer to work with specific organizations. If you have a criminal history, you may not be fit to work with specific affiliated programs. 
How to Prepare for College Admission
Before gaining college admission, you should get organized by ensuring better preparation while focusing on the task ahead. If unsure, you can employ the following tips to actualize your dream. 
1. Focus on Academics 
Students should ensure to get a good high school GPA and gain an excellent background to meet the criteria of a good course.
If you have more time, opt to do many college preparation courses such as AP (Advanced placement), among others. 
Such a course gives you an edge because you will earn good college credits. You can enhance your chances of gaining acceptance by acquiring good test scores in the AP. Ensure you earn the best grades in your high school exams. 
2. Take SAT/ACT
While in high school, you should get enough time to prepare for standardized tests.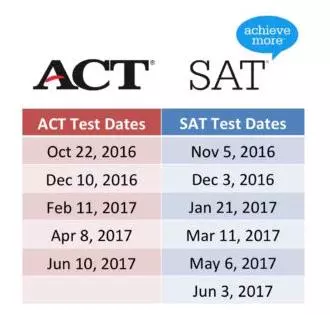 You can actualize such a dream by enrolling in prep courses.
Furthermore, you can work via study guides or participate in practice tests. 
Once done, you can proceed to take both ACT and SAT.
Generally, many colleges accept their tests even if you perform better in any test than the other.
The cool thing is you will get a chance to do a retake; suppose you fail to score well on the first attempt. 
3. Diversify your Application
Make a conscious effort to apply to different colleges that you think match their criteria. Students should collaborate with their career counselor to know the type of colleges that can match their requirements. 
Once you apply for colleges of your desire, you can also attempt a competitive pool of applicants where your chances are slim.
It is a great strategy in that should you fail to get a chance in your dream college; you are likely to land another one without much hustle. 
4. Apply Early
If you intend to gain admission to a specific college, apply early to increase your admission chances. It follows that many colleges use early actions and also early decisions when admitting students.   
Early decision is a method where high school seniors try to apply before traditional deadlines. However, an early decision allows one to apply to only one college.
When the decision is binding and undergoes acceptance, the student can attend the college or university. Apply early avoids any possible college application burnout that may build up at the end.
By early action, we mean students can also apply for early admission. The only difference is that the applicant is not bound to attend the school. 
5. Show Genuine Interest
One should demonstrate interest by visiting the campus or schedule for optional interviews. Also, you can present yourself in person to an admission representative. 
Besides, one can express interest by making an appointment with a professor who holds a relevant field. Be sure to write a good essay. Avoid writing average or bad college essays to have better chances of getting accepted.
Furthermore, you can participate in online seminars should the school have them. Again, follow the school on social media. 
6. Develop College Essays 
A college essay is a key area when looking for college admission. It offers one a chance to showcase their skills outside test scores and grades.
As such, it calls for one to spend quality time to craft a quality essay that can announce you from the crowd. 
Before writing one, go through the prompt and relate with your past experience and extract some unique experience out of it.
Try to be personal and let a fellow colleague or teacher go through it to pinpoint and changes that should need to be. 
7. Get Recommendation Letters 
The role of a recommendation letter is to reveal your character, which the test score and grades cannot reveal. Before asking for a recommendation, ensure you go to people who are better at describing your skills, personality, and accomplishments. 
One should consider an employer, teacher, or a student with whom you relate well. You should inform the referee at least four weeks ahead for them to organize the right materials for you. Asking them in advance puts you in a better position. 
8. Control your Online Reputation
We live in an error where your social media speaks volumes about you. Indeed the admissions office uses it to assess your character.
Eliminate anything from your account that could raise a red flag to the admission agents. Google the internet to ensure that there lacks no information that portrays you in a bad picture. 
Check out the post on whether you can change your common app essay and the insights on how to get that done well.

Joseph is a freelance journalist and a part-time writer with a particular interest in the gig economy. He writes about schooling, college life, and changing trends in education. When not writing, Joseph is hiking or playing chess.